Top 3 products you can't get in the US — yet
Interesting products were demonstrated at the European Resuscitation Council 2012 Congress in Vienna, Austria, last week
---
Three interesting products were demonstrated at the European Resuscitation Council 2012 Congress in Vienna, Austria, last week. They are all so brand-new that they're not even available in the U.S. yet.
Physio-Control based out of Redmond, Wash., unveiled its newest product, TrueCPR, a standalone CPR feedback device designed to provide rescuers with real-time feedback on chest compression depth, rate and quality. TrueCPR utilizes Triaxial Field Induction (TFI), a magnetic technology that overcomes erroneous overreporting of compression depth from devices currently on the market when used on a mattress or stretcher. Physio-Control expects to launch TrueCPR in Europe shortly and in the U.S. in 2013.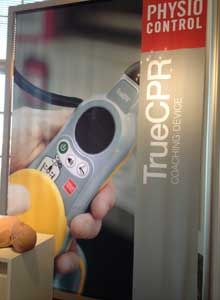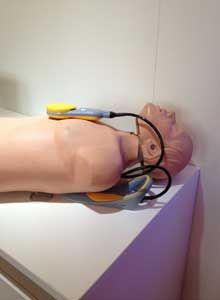 RhinoChill, a unique therapeutic hypothermia induction device, was on display by Benechill International, from Wallisellen, Switzerland. Designed for initial induction of therapeutic hypothermia in the pre-hospital environment, RhinoChill uses a nasal cannula like an intranasal cooling catheter to cool post-cardiac arrest victims rapidly. An inert coolant is delivered through the catheter while flowing oxygen or compressed air to facilitate evaporative cooling of the brain, effectively lowering core body temperature.  BeneChill International currently markets RhinoChill in Europe and expects approval in the U.S. in the future.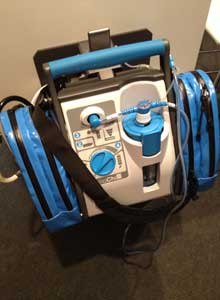 The Corpuls CPR, a new automated CPR device, was introduced by Corpuls, Inc. of Kaufering, Germany.  Expected to be released in Germany and the rest of Europe in 2013, the battery-operated device includes an integral long backboard and features adjustable depth and rate parameters. The manufacturer has no current plans to bring the device to the U.S. market.