On-Demand Webinar: Gear up for PPE changes: What's ahead for NFPA 1971
Get an early look at the changes on the table and their likely consequences, and learn more about the decision to restructure PPE-focused standards
---
Register now to watch this webinar on-demand
In a monumental standards shift, the NFPA Standards Council approved consolidating its PPE standards into one umbrella standard – the upcoming NFPA 1970: Standard on Protective Ensembles for Structural and Proximity Firefighting, Work Apparel and Open-Circuit Self-Contained Breathing Apparatus (SCBA) for Emergency Services, and Personal Alert Safety Systems (PASS). The move signals significant changes to PPE standards, which fire departments must understand and implement. 
Some of the changes under consideration:
• Mandatory particulate-blocking capabilities for all hoods;
• Manufacturers' ability to make PFAS-free product claims; and
• New criteria to better define minimum levels of continued performance after repeated cleaning and field use. 
Watch this webinar to get an early look at the changes on the table and their potential implications, to learn more about the decision to restructure PPE-focused standards, and to be soundly informed in order to make your voice heard before the various changes are finalized.
WHAT ATTENDEES SHARED
"The speaker explained everything in laymen's terms, which was appreciated."

"Excellent horizon imformation that will aid in planning."

"Extremely relevant and informative."
MEET OUR SPEAKER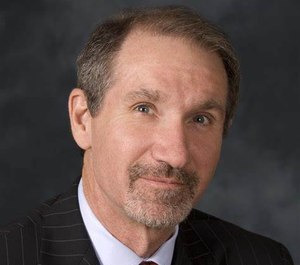 Jeffrey Stull
Jeffrey Stull is president of International Personnel Protection, Inc., and a regular FireRescue1 columnist focusing on PPE. He serves on several NFPA committees on PPE as well as the ASTM International committee on protective clothing. Stull was formerly the convener for international work groups on heat/thermal protection and hazardous materials PPE, as well as the lead U.S. delegate for International Standards Organization Technical Committee 94/Subcommittees on Protective Clothing and Firefighter PPE. He participates in the Interagency Board for Equipment Standardization and Interoperability and authored the book, "PPE Made Easy."
Register now to watch this webinar on-demand

Register for the on-demand webinar