PRESS RELEASE
Heat Straps announces NFFF donation program
---
Providing donations and hope for every Heat Straps purchase.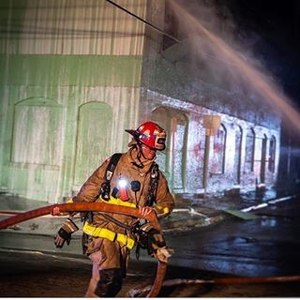 JERSEY CITY, N.J. — Today, Heat Straps LLC is announcing a new donation program in association with the National Fallen Firefighters Foundation (NFFF), empowering Heat Straps customers to make a positive impact on the firefighting community during this unprecedented time. For each pair of Heat Straps sold online, the company will donate $5 to the NFFF in an effort to support firefighters, first responders and their families.
Positive Social Impact
Since its founding, Heat Straps LLC has been committed to the safety and protection of firefighters everywhere. This dedication is evident in the quality and performance of each Heat Straps product. Heat Straps is proud to support the NFFF's mission to honor and remember America's fallen fire heroes while providing resources to their families.
Heat Straps Mask
Heat Straps LLC is announcing the launch of a face mask designed for frontline health care personnel. This new product release is driven by the extraordinary need for personal protective equipment (PPE) among essential workers. Each Heat Straps face mask purchase will also include a $5 donation to the NFFF. This new addition to the Heat Straps product line will soon be available at www.heatstrapsusa.com.
About Heat Straps
Founded by firefighters, for firefighters, Heat Straps LLC is a manufacturer of specialized PPE products. The company's namesake product is designed to easily and quickly secure firefighting gloves via a wrist strap, offering protection and practicality to firefighters in hazardous environments. Heat Straps are fire protective, durable, low-cost, and a must-have for every firefighter.

Request more info from Heat Straps LLC
Thank You!