4 tools that can make search and recovery operations successful
Technology plays a key role in successful search and recovery operations; here are four underwater search tools than can help rescue divers in a time of need
---
Content provided by JW Fishers
Search and recovery operations are conducted daily by law enforcement, fire rescue and public safety dive teams throughout the globe. These dedicated teams are called to action for a variety of missions from drowning victims to location of missing evidence. These divers respond to emergencies 24 hours a day, 7 days a week, and may be required to dive in the middle of the night during inclement weather, in zero visibility or through polluted waters.
These selfless men and women are often given very little to time to plan a search and rely solely on their team members, training and specialized search equipment. What are some of the tools that both help divers in a time of need while also limiting the exposure to dangerous elements for rescue divers?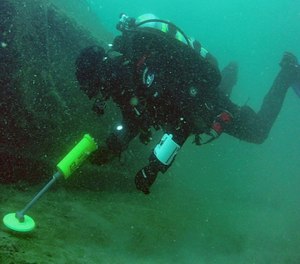 SIDE SCAN SONAR
Side Scan Sonar is considered to be an essential piece of equipment for search and recovery operations. This sonar is the ideal tool for teams searching for drowning victims, missing evidence, sunken vessels and submerged vehicles.
The main feature: producing detailed images of the underwater environment regardless of water clarity. It scans several hundred feet of ocean, lake or river bottom with each pass of the boat allowing large areas to be searched quickly. The sonar's acoustic beam reflects off any objects lying on the bottom and the data is sent topside where vivid color images are displayed and stored on a laptop or tablet computer.
Fishers' side scan sonar is available in either a 600 kHz or 1200 kHz frequency, a dual frequency (600/1200 kHz) system or a CHIRP 450/900 kHz system.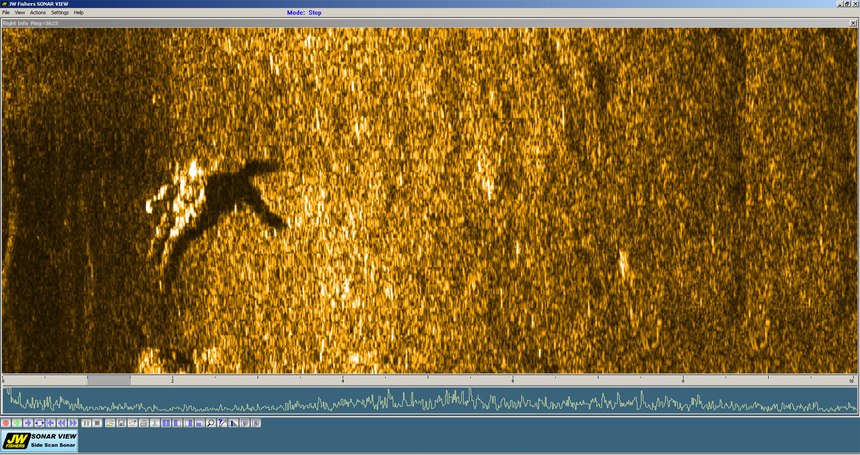 SCAN-650 Sector Scanning Sonar
Sector Scanning is another sonar tool much like a side scan sonar. Scanning sonar is an ideal tool for underwater search because it produces a "picture" of the underwater environment regardless of the water visibility. It does this by sending out a sound wave that reflects off objects on the bottom or in the water column. The reflected wave returns to the sonar head, where it is received and sent to the surface for display. The reflected sonar image is displayed on a laptop computer.
JW Fishers' SCAN-650 can be mounted on an ROV, pole-mounted for use from a small boat in shallow water or mounted on a tripod off the bottom of the water. Some of the features include:
High-resolution images
0.5, 1, 1.5 or 2.0 degree steps
360° continuous sweep or any portion of 360°
Target sizing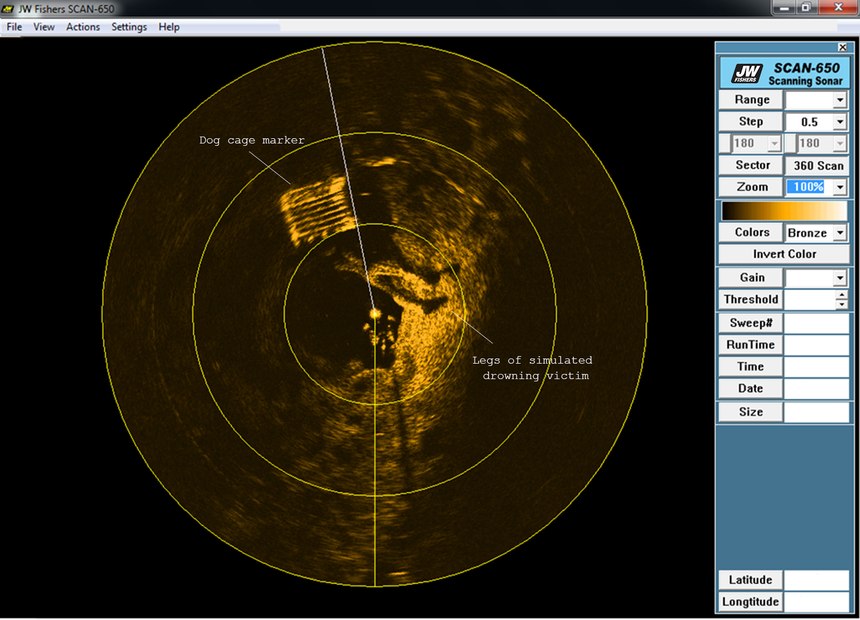 Remote Operated Vehicle (ROV)
Underwater search and recovery missions are very time sensitive operations and they are often performed in extremely challenging conditions. During an emergency situation, usually the first people to enter the water are fire rescue, police dive teams or public safety dive teams. From frozen ice searches to evidence retrieval in high current waters to port security and hull inspections, there are so many conditions that pose a threat to our great men and women divers.
How does technology help play a role in limiting the dangers? A Remote Operated Vehicle (ROV) is deployed. On average, divers can work up to an hour with multiple breaks in-between dives. Depending on the depths being dived, there may even be time needed for decompression. ROV's like the SeaLion-2 or SeaOtter-2 help mitigate some of this risk.
With an ROV, divers are able to search deeper depths and locate critical areas — allowing for efficient use of time and the ability to zero in on specific areas. ROVs also allow divers to remain rested until they are needed during the rescue process. Attach a scanning sonar, like Fishers' SCAN650, onto the ROV and now you have the ultimate vehicle to search in any type of water — regardless of clarity.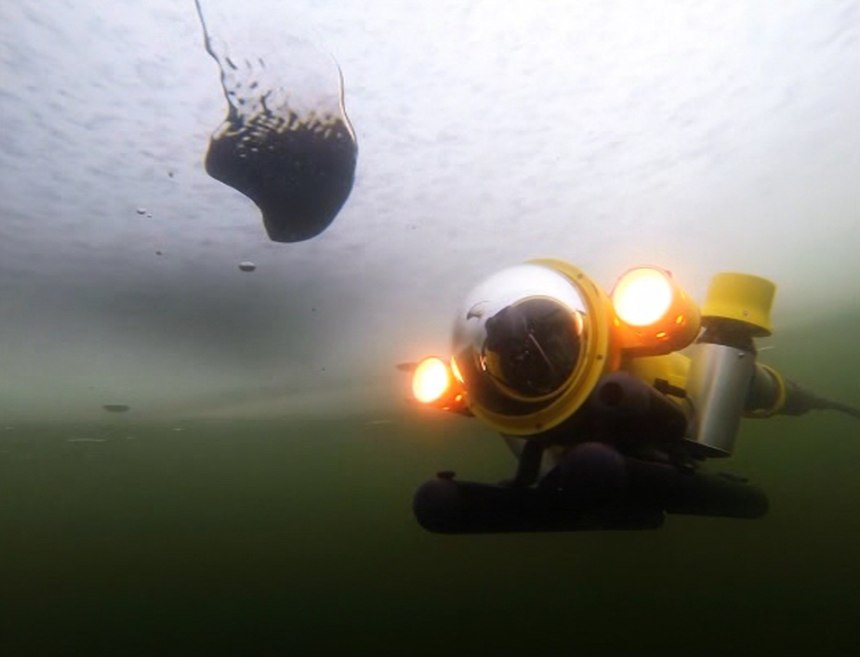 Metal Detectors
An underwater metal detector is a must-have for any police department, fire department or military team that is involved with the location of missing evidence. Metal detectors detect a variety of targets including shell casings, handguns, rifles, shotguns, knives, cellphones, UXO, mines and any type of explosive device containing metal.
Fishers' Pulse 8X underwater metal detector was Rated #1 by US Homeland Security being compared to eight other detectors. This high performance, pulse induction metal detector detects both ferrous and nonferrous metal objects while ignoring minerals in the environment.
The detectors will not give false detection signals from salt water, coral, high iron rocks or other ground mineralization as other detectors do. The detection range is unaffected by the material between the detector's coil and the metal target. Whether detecting through air, water, silt, sand, mud or coral, the detection range remains the same. These commercial grade detectors are specifically designed for underwater operations, but work equally well on land, in fresh water or salt water.
Another detector, specifically designed for zero visibility searching, is the SAR-1. It is designed for military, law enforcement and public safety dive teams trying to locate metallic objects in low visibility environments. The "snareless" SAR-1 has a streamlined design with no external wires or cables, which makes this detector the ideal tool for work in environments with potential entanglement hazards.
The SAR-1 has both visual (10 ultra-bright LEDs) and sensory (vibration) target indicators. When the detector approaches a metal object, the handle begins to vibrate and a few of the LEDS illuminate. As the bright yellow search coil gets closer to the target, the vibration becomes more rapid and more of the high intensity red LEDs light up. The number of LEDs that illuminate is helpful determining the size and burial depth of the target. Small targets may only illuminate two or three LEDs, whereas larger targets will light up the complete display.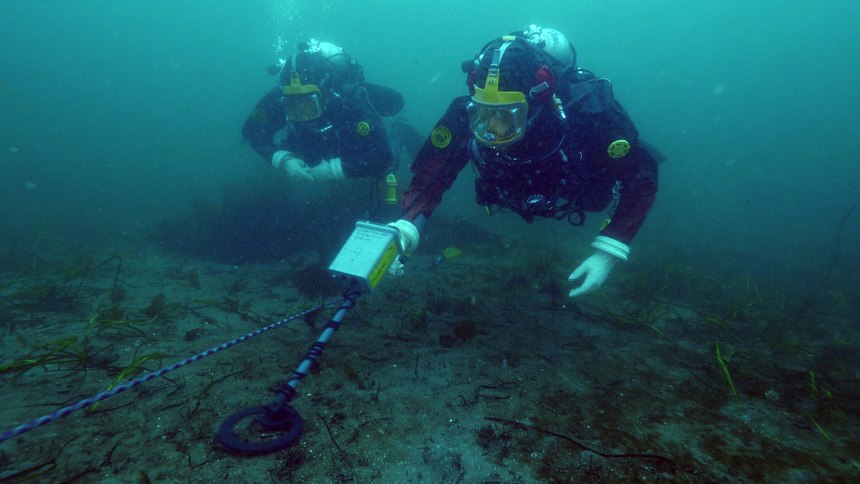 Conclusion
Technology plays a key role in successful search and recovery operations. It helps in risk mitigation, time savings and overall odds of someone or something being found underwater. The vast waters of this globe can be beautiful, fun, adventurous or deadly. It's best to be prepared with the right equipment for when the time calls for recovery and that's where JW Fishers' underwater search equipment is here to help.

Request information from JW Fishers
Thank You!