How to buy rescue equipment (eBook)
Download this FireRescue1 rescue equipment buying guide to learn key steps for product selection, purchasing and implementation
---
To download your free copy of "How to buy rescue equipment (eBook)" Buying Guide from Fire Chief, fill out this form.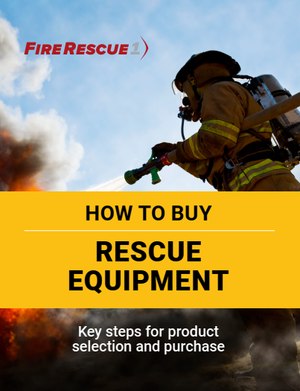 As the fire service continues to adopt a more all-hazards response model, firefighters are finding themselves faced with learning additional rescue disciplines – and with that comes additional training and equipment. 
If you are preparing to invest in technical rescue equipment, you might be feeling a little overwhelmed. The process is accurately described in the topic itself – technical. Fortunately, there are resources to help you through the process. 
This FireRescue1 guide to buying rescue equipment – whether you are leading an initiative to purchase new equipment or are looking to upgrade your current solutions – is a starting point for the purchasing process. Included in this guide: 
Key considerations before purchasing
Questions to ask vendors
Company directory
To download your free copy of "How to Buy Rescue Equipment" Buying Guide from FireRescue1, fill out this form.