PRESS RELEASE
Tempest Technology Corp. Unveils the Special Operations (SP) Power Blower
---
Building on its extensive history in positive pressure ventilation and attack, Tempest Technology Corp. recently announced the latest addition to its PPV/PPA arsenal at the 2013 FDIC show, the Special Operations Power Blower, or SP Blower. This new ventilation blower features a number a new design traits, most notably its reinvented tapered shroud and flattened grille veins. At the heart of the SP Blower, these two new characteristics create a Laminar Air Flow (LAF) which allows for more effective and aggressive ventilation in unique structure types.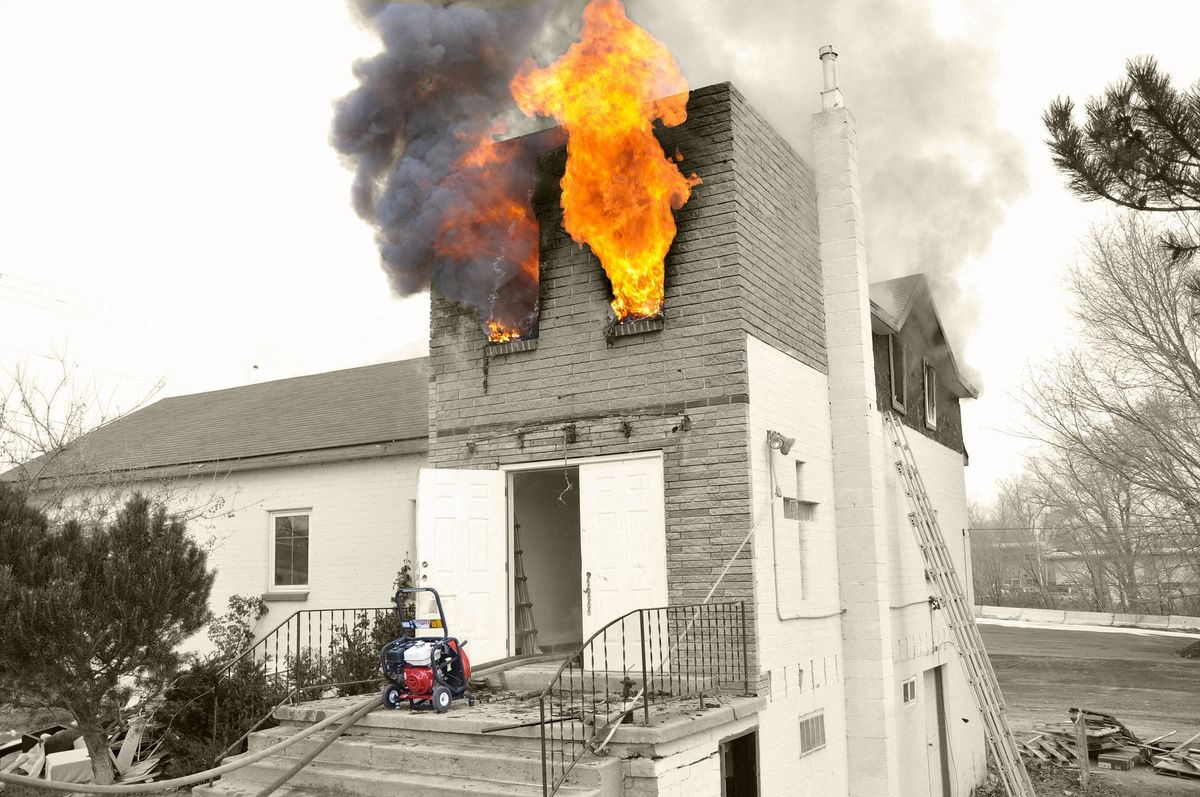 Laminar Air Flow mimics the same principle as it is originally applied to water flow; multiple layers flowing parallel to each other, creating a narrow high pressure air pattern. Tempest's Research and Development team has found LAF and its high pressure properties to be more effective in ventilating unique structures such as high rises, stairwells, complex structures and commercial structures over 5,000 sq. ft. As those structure types can be relatively common for some departments, the SP blower will be a welcomed addition when conducting PPV/PPA. "We are very excited to bring this highly engineered product to the market. The design features built into the SP Blower significantly expands the fire departments' capabilities and complements existing Tempest product lines very well," said Johan Gidstedt, President of Tempest.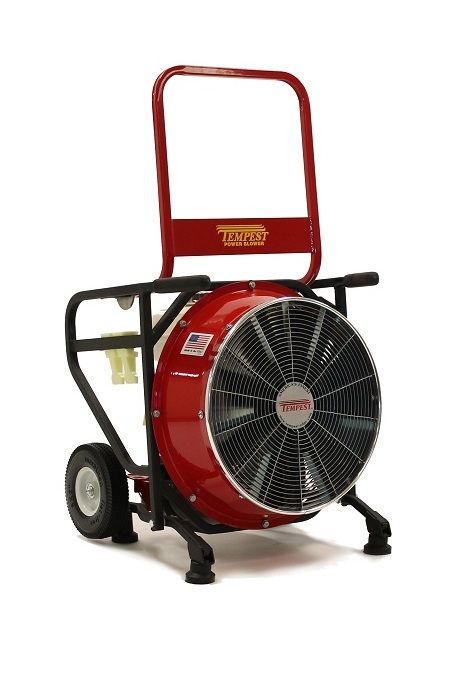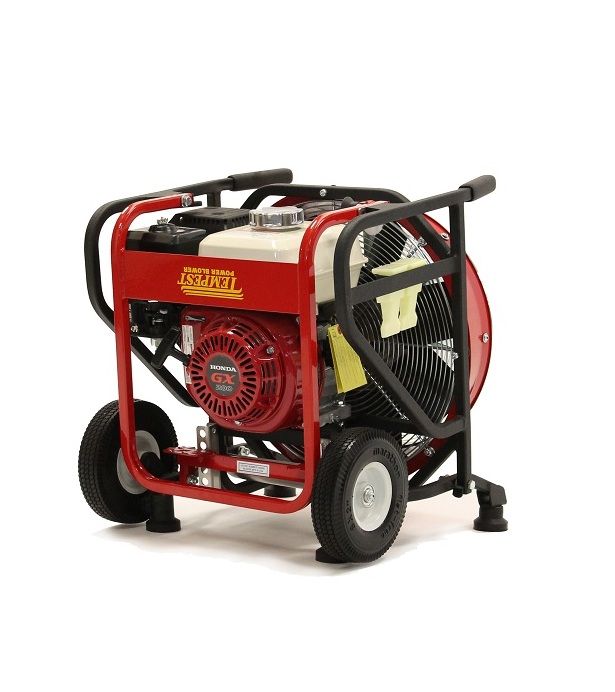 The SP blower is currently offered in two sizes: an 18" with a 5.5 HP engine and a 21" with an engine just under 9 HP. Both sizes are designed with wheels in the back, a wider footprint for increased stability and allow for increased set back due to its Laminar Air Flow air pattern. Electric powered models are already in development by Tempest as well.
If you have any questions about the Special Operations Power Blower, Tempest Technology Corp. or the products and services in which they offer, please don't hesitate to contact them at 800.346.2143 or emailing them at response@tempest-edge.com.