PRESS RELEASE
REV Fire Group appoints Mark Kieliszewski as Vice President of engineering
---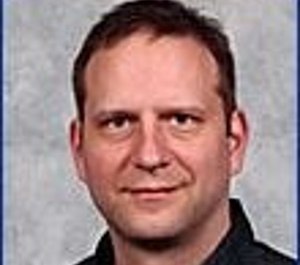 OCALA, Fla.– REV Fire Group, which includes REV Group Inc. manufacturers of fire apparatus and related aftermarket parts and services consisting of E-ONE®, KME®, Ferrara™, and Spartan Emergency Response®, announces that Mark Kieliszewski has joined the company as Vice President, Engineering.
Kieliszewski brings more than 30 years of automotive engineering experience to REV Fire Group. He held various roles within General Motors and Ford Motor Company including Assistant Chief Engineer (ACE) roles in transmissions and electrification.
"We're excited for Mark to join our leadership team at REV Fire Group. Mark's expertise will lead the overall engineering organization, supporting each brand as we continue our platforming strategy, focus on operational excellence, and provide innovative solutions to our customers," stated Kent Tyler, President, REV Fire Group. Kieliszewski will report directly to Tyler.
Kieliszewski has a MS in Computer Control Systems from Wayne State University and BS in Mechanical Engineering from Michigan Technological University.
About REV Group, Inc.
REV Group® companies are leading designers and manufacturers of specialty vehicles and related aftermarket parts and services, which serve a diversified customer base, primarily in the United States, through three segments: Fire & Emergency, Commercial, and Recreation. They provide customized vehicle solutions for applications, including essential needs for public services (ambulances, fire apparatus, school buses, and transit buses), commercial infrastructure (terminal trucks and industrial sweepers), and consumer leisure (recreational vehicles). REV Group's diverse portfolio is made up of well-established principal vehicle brands, including many of the most recognizable names within their industry. Several of REV Group's brands pioneered their specialty vehicle product categories and date back more than 50 years. REV Group trades on the NYSE under the symbol REVG. Investors-REVG

Request more info from REV Group
Thank You!