PRESS RELEASE
Rosenbauer America announces new president, Randy Brummel
---
Randy Brummel's extensive experience in the fire industry and previous leadership roles at Rosenbauer America prepare him to lead the company into the future
WYOMING, Minn. — Rosenbauer America is pleased to announce the appointment of Randy Brummel as President. Randy's extensive history in the fire industry and previous leadership roles at Rosenbauer over the last three years has prepared him to lead Rosenbauer America into the future. The company's purpose remains unchanged, Rosenbauer exists to support the mission of saving lives and protecting property. Randy's focus continues to be building the industry's best custom fire trucks, operational excellence, dealer development, financial discipline, customer satisfaction, and serving first responders.
"I would like to thank Mark Fusco for his tenure at Rosenbauer America and wish him continued success in his future endeavors," said Randy Brummel. "I am truly honored and excited for the opportunity to lead the best fire apparatus manufacture in the industry. I feel we have set a great course and that path is to be fire department's preferred apparatus manufacturer. Our commitment continues in best in quality, on time delivery, with focus on exceeding customer expectations" he later shared.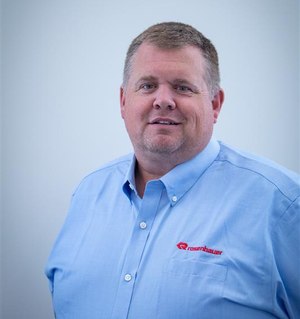 Brummel joined Rosenbauer as the Vice President of Supply Chain, bringing his extensive expertise in operations and the fire industry. He accepted the position of Executive Vice President of Operations in 2022 and has been a driving force for quality, productivity and unification of the Minnesota, South Dakota, and Nebraska campuses.
"I have learned a great deal from all the team members at Rosenbauer America over these past three years and appreciate your continued support as we enter Rosenbauer's next chapter together."
For more information, contact your local Rosenbauer dealer or visit www.RosenbauerAmerica.com, Facebook, and YouTube.
About Rosenbauer America
Rosenbauer is the world's leading manufacturer of custom fire apparatus and solutions. Rosenbauer offers the industry's widest line of advanced custom and commercial pumpers, heavy rescues, tenders, mini pumpers and light rescues, aerial ladders and platforms featuring SMART Aerial™ Technology, and the RTX fully electric fire truck.

Request more info from Rosenbauer America, LLC
Thank You!