Hurst launches four new spreaders
The spreaders include removal tips and shark-like teeth to grip material
---

SHELBY, N.C. — Hurst debuted four new spreaders at IAFC's at the 2016 Fire Rescue International trade show. Two are part of the battery-powered eDraulic line and two are within Hurst's 10,000-psi high-pressure offering.
All four spreaders include removable tips with multifunctional design and four rows of shark-like teeth to grip material. They also feature squeezing plates integrated directly into the arms of each spreader.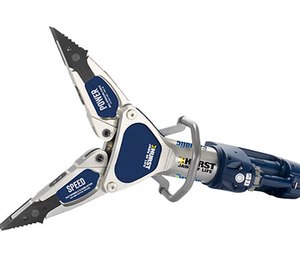 The eDraulic spreaders come with two Li-Ion rechargeable batteries and one charger; the tools can also be charged via a 110-volt adapter. All four spreaders are NFPA 1936 2015 compliant with an IP rating of IP54 on the eDRAULIC versions. 
They will be at booth #35089.