New FLIR PathFindIR Night Vision Camera
---
See Ahead, Think Ahead, and React In Time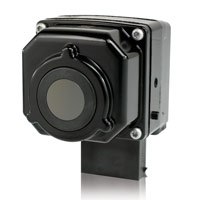 Portland, OR – FLIR Systems (NASDAQ:FLIR) announced the release of the all new PathFindIR II thermal night vision system. With the latest video analytics algorithms, PathFindIR II provides automated detection and alerts of pedestrians and animals, so you can see hazards sooner, react faster, and stay safer on the road than ever before. Whether you drive on crowded city streets or quiet country roads, PathFindIR II installs easily in cars, trucks, and industrial vehicles of every kind.
PathFindIR II's thermal night vision gives you the power to see pedestrians, cyclists, animals, and other road hazards that are in or approaching the road from either side by detecting the heat signature of everything in its field of vision.
PathFindIR II can detect and alert you to these hazards up to four times farther away than you'll be able to see them with your vehicle's headlights, and PathFindIR II can't get blinded by the lights of oncoming vehicles.
Building on the revolutionary success of the original PathFindIR, the PathFindIR II adds a unique pedestrian detection feature that can be configured to automatically display alarms that alert you when the system detects a person nearing or crossing your vehicle's path.
About FLIR Systems
FLIR Systems, Inc. is a world leader in the design, manufacture, and marketing of sensor systems that enhance perception and awareness. FLIR's advanced thermal imaging and threat detection systems are used for a wide variety of imaging, thermography, and security applications, including airborne and ground-based surveillance, condition monitoring, research and development, manufacturing process control, search and rescue, drug interdiction, navigation, transportation safety, border and maritime patrol, environmental monitoring, and chemical, biological, radiological, nuclear, and explosives (CBRNE) detection. For more information, go to FLIR's web site at www.FLIR.com.

Request more info from FLIR Systems, Inc.
Thank You!