Pa. Fire, EMS companies awarded $320,000 in state grants
The funding will aim to keep equipment, facilities high-quality for responders and communities
---
By Jessie Forand
HARRISBURG, Pa. — Fire and ambulance companies in Pennsylvania's 86th Legislative District will receive more than $320,000 in state grants, Rep. Clint Owlett said this week. 
My Twin Tiers reported the funding will come from the state's Fire Company and Emergency Medical Service Grant Program, through an ongoing program through the Pennsylvania Emergency Management Agency and Office of the State Fire Commissioner.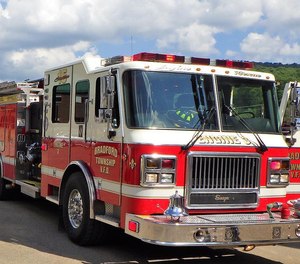 Eligible projects will include facility construction or renovation, equipment purchase or repair, training or debt reduction. Funding can also be used to offset revenue lost because of COVID-19's impact on fundraising. 
"Our fire and EMS personnel risk their lives daily to ensure the safety of our communities. They should not have to worry about being able to afford necessary equipment or maintain the quality of their facilities," Owlett said. "These grants are one way the state seeks to alleviate some of those worries."
Visit northcentralpa.org for a county-by-county breakdown of awards. 

Request product info from top Fire Training Products companies
Thank You!