Va. training coordinator to receive VCOS Training Officer Recognition Award
James Hedrick of Fairfax County showed perseverance during COVID-19 and excellence in training staff
---
By Jessie Forand
CHANTILLY, Va. — The volunteer training coordinator of the Fairfax County (Va.) Fire and Rescue Department, James Hedrick, was named as the recipient of the 2021 VCOS Training Officer Recognition Award.
Presented by the International Association of Fire Chiefs' Volunteer and Combination Officers Section (VCOS), the award recognizes training officers for exemplary conduct and dedication to their department's training program.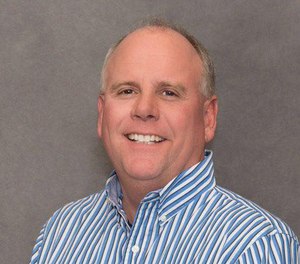 According to an IAFC press release, Hedrick has been responsible for coordinating and developing all operational training for the volunteer members of the 12-partner volunteer fire departments that are part of the Fairfax County Fire and Rescue Department, which includes approximately 400 volunteer members. He has also been responsible for managing an adjunct instructor corps of over 40 part-time instructors and scheduling all basic training classes, including introductory training, EMT-B, Firefighter (I and II as a package), EVOC, Driver Operator, recertification classes, required recurrent training and new skills training. Further, as a retired career battalion chief, Hedrick has been able to leverage his experience as a command officer to train volunteers sitting for the lieutenant's exam and other leadership positions and is able to teach any class including NFPA 1403 burns.
During the COVID-19 pandemic, Fairfax County graduated more than 70 new EMTs, on-boarded more than 150 new members, held monthly recertification trainings, and offered suppression training and EVOC – all despite having reduced capacity.
Fire Chief John S. Butler of Fairfax County Fire and Rescue Department commented, "The positive impact of Jim's dedication and leadership is visible every day through the men and women, both career and volunteer, of the Fairfax County Fire and Rescue Department. He has propelled the department forward and allowed us to adapt through the most unforeseen of circumstances. His guidance and encouragement have inspired countless firefighters, EMTs, and paramedics. His legacy thrives through the career and volunteer members who serve our community."
The award will be presented at the VCOS Annual Meeting at Fire-Rescue International in Charlotte, N.C., on July 29 – the eighth year this award has been presented by the VCOS and Vector Solutions, an eLearning and performance support company.  

Request product info from top Fire Training Products companies
Thank You!