New driving simulator has dual views
The technology allows both a driver and officer student to train at the same time
---
INDIANAPOLIS — FAAC introduced a fire apparatus driving simulator at FDIC with two views that allows officer and driver trainees to run the same evolution with a view unique to each.
As the streetscape plays out, each has his or her own vantage point of traffic, buildings and pedestrians. FAAC calls its new simulator 2View
"The problem in the past with two-seat simulators was that the view from the crew seat was not configured properly for its position in the simulator," said David Bouwkamp, FAAC's executive director for Commercial Business Development.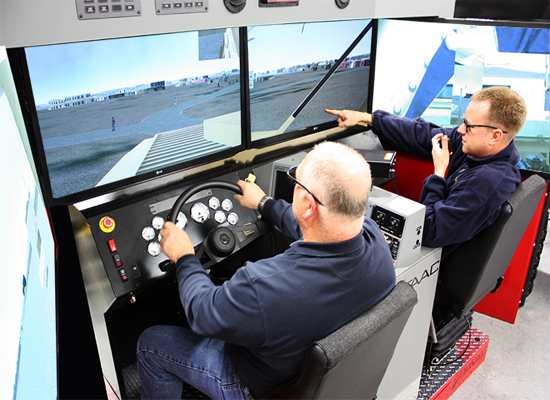 "As a result, the student in that second seat sees a skewed image of the virtual driving world and soon becomes sick from the distorted view."
The simulator involves two sets of 3-D style glasses, and each unlocks the correct view for the trainee. Training capabilities include:
Officer roles and responsibilities to conform with NFPA standards
Teamwork, collaboration, and communication between driver and officer
Initial on-scene command strategies and tactics
proper radio communication between dispatch and other responders
Evaluation and coaching skills for officers
In-cab equipment operation.