PRESS RELEASE
Catarina to head Safety Components' European sales efforts
---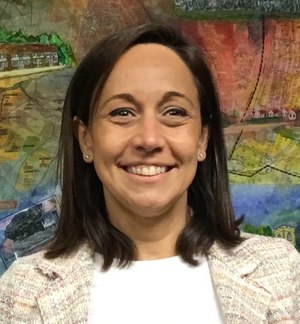 GREENVILLE, SC — Safety Components, Inc. (SCI), the world leader in technology-driven fabric solutions for high performance, flame resistant fabrics, is pleased to announce the addition of Marta Doménech Catarina to its Protective Fabrics team. Marta comes to Safety Components from Alfredo Grassi, S.p.A. where she was the Technical & Commercial Manager for Spain. During Marta's 20+ years of textile experience, she has amassed a broad range of experience in sales, marketing and customer service as well as distribution and product development. Marta studied at the Polytechnic University of Catalonia, in Terrassa, Spain with a concentration in Textile Engineering.

As the European Sales Director, Marta will be responsible for supporting garment manufacturers, distributors and end-use customers in the expansion of SCI protective fabrics for use in industry-leading firefighting, wildland, rescue and industrial garments.

Joey Underwood, Senior Vice President, Safety Components, expressed, "Marta displays an incredible passion for understanding and meeting customer needs in terms of support, sales and delivery requirements. Her track record of success within the industry, along with her professionalism and ability to put her customers first, has earned tremendous respect from those customers, her partners and peers alike".

Commenting on this new chapter of her career, Marta stated, "I am thrilled about the new responsibilities and challenges that lie ahead. This position will allow me to work closely with international manufacturers and distributors while also working with local fire brigades and industrial customers to assist them in maintaining the highest levels in personal protection. I am confident that our team and our technological expertise, along with the Safety Components portfolio of innovative high performance, FR fabrics, Safety Components will continue to grow its global position in protective fabrics for years to come."
About Safety Components 
During the past 20 years, Safety Components has led the fire service by developing more outer shell and thermal liner fabric innovations than any other textile company in the world. Safety Components' outer shells contain a patented, durable, water repellent finish that offers safer, lighter, and dryer gear. These same outer shell fabrics also contain solution-dyed fibers for the highest resistance to fading after thermal exposure. 
Safety Components, Inc. (SCI) is the market leader in technology-driven fabric solutions for high-performance textiles. The main focus of SCI is to design and manufacture textiles for markets including: first responders (fire service, USAR & EMS), military, outdoor fabrics, aerospace escape slides, fuel cells, and automotive air bag fabrics. An Elevate Textiles company, SCI has been manufacturing textile fabrics for over 100 years in Greenville, South Carolina, USA.