PRESS RELEASE
Fire-Dex welcomes new ERP Administrator
---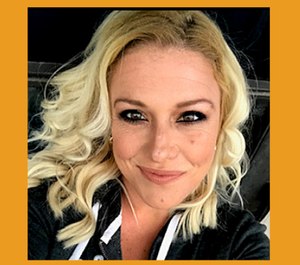 MEDINA, Ohio – Fire-Dex announced today the hiring of Amber McCloud, ERP Administrator.
 
Within this newly created position, Amber will work together with the ERP software provider, internal stakeholders, and third-party contributors, to build on the functionality of an ERP software package. Amber's vast experience incorporates the skills required to deliver successful results. 
 
"Amber's versatile and strategic thinking will help continuously improve and build upon our relationship between the ERP software provider and system users," states Dan Goble, IT Manager. "With 17 years of working operational experience, knowledge of policies, and systems related to integrated technology, Amber is the perfect candidate to ensure success within our existing platforms."
 
This year, Fire-Dex was recognized with the Cascade Capital Business Growth Award for the fourth consecutive year and seventh time overall as one of the fastest-growing businesses in Northeast Ohio and received the NorthCoast99 Best Workplaces Award for the fifth time. As the company prepares for another triumphant year in 2021, it will continue to focus on building a successful team. 
 
As Fire-Dex has grown through expansion and acquisition, its expanded job opportunities throughout the U.S. in areas including sales, administration, marketing, customer service, and production support. Discover current openings at firedex.com/employment.
 
About Fire-Dex
Fire-Dex is a family-owned, global manufacturer of head-to-toe personal protective equipment (PPE) for first responders. Maintaining the core values on which it was founded in 1983, Fire-Dex extended its ability "to serve those who serve" with the acquisition of three major brands; Chieftain, TECGEN, and most recently, Gear Wash, adding PPE clean and repair services to its portfolio. The company is headquartered in Medina, Ohio with a second production facility in Georgia. To learn more, visit www.firedex.com.
 

Request more info from Fire-Dex, Inc.
Thank You!