PRESS RELEASE
The National Fallen Firefighters Foundation Supports the Hook Up The Hose Initiative
---
The support keeps pouring in to the Hook Up The Hose movement. Recently it was announced that a new West coast representative, Joe Schum, was added to the team. An announcement comes today that the National Fallen Firefighters Foundation (NFFF) is also going to support this initiative.
"We are honored that the NFFF has seen the potential in our grassroots endeavour and decided to help us" says Falzone of Plymovent.  Whether it's sharing resources, cross-promoting or simply posting a link on social media platforms, the feeling is mutual: protect firefighters.
For more information, on Hook Up The Hose, visit their Facebook page at: www.facebook.com/hookupthehose or include #hookupthehose in your tweets.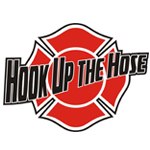 Request more info from Plymovent
Thank You!