Ill. FD once again offering EMS services after 4 years without
In November, the Mattoon Fire Department won a legal challenge that forced the city to reinstate the service which had been removed to save money
---
By Leila Merrill
CHARLESTON, Ill. — After four years without it, the Mattoon Fire Department includes EMS services once again as of Wednesday morning, WCIA reported.
In November, the department won a legal challenge that forced the city reinstate the service, which had been removed to save money.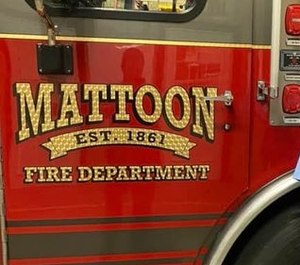 The service works in rotation with a private service.
"It offsets the cost of the fire department for the city. So we provide a service with the same amount of employees," Mattoon Fire Captain Bart Owen said. "There is a little bit of cost with the purchase of ambulances and stuff, but for the money they generate, it offsets those costs."
The department used to hire firefighter-EMTs and train them to be paramedics. The new plan is for new hires to be certified paramedics when they are hired.