Acela Truck Company & Fire Line Equipment announce strategic partnership
---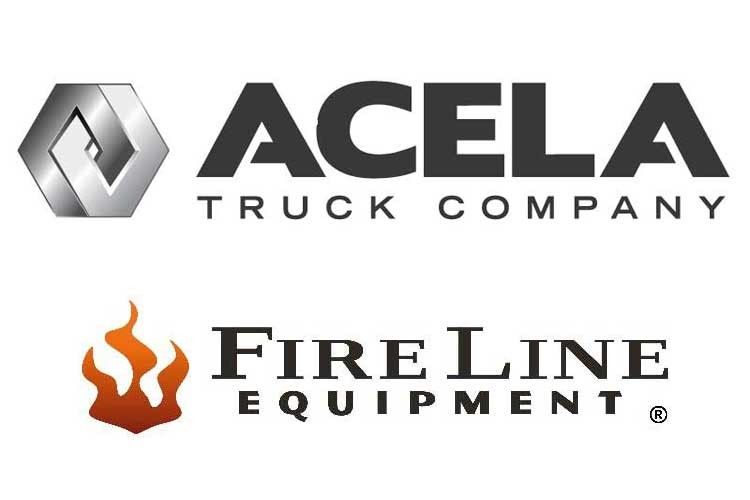 BELGRADE, MONTANA AND NEW HOLLAND, PENNSYLVANIA - Acela Truck Company and Fire Line Equipment recently announced a strategic partnership to distribute Acela Monterra extreme-duty, high water/flood rescue trucks. The two industry-leading companies are partnering to offer North America's most capable high water flood rescue trucks and wildland fire trucks, expanding Acela Truck Company's growing distribution footprint and Fire Line Equipment's growing product offerings.
"Fire Line Equipment is excited to add the Acela Monterra line of high water flood rescue trucks to our product offerings", says Ron Fink, Fire Line Equipment Partner. "With flooding events becoming almost commonplace, Fire Line Equipment has recognized an increasing  demand for more purpose-built flood rescue trucks.  After an exhaustive search, we found the Acela Monterra to be the best solution in the market today. Our customers demand modern, comfortable, safe and purpose-built solutions.  Most are tired of repurposing and maintaining old and unreliable surplus military trucks.  The Acela Monterra, with its 46-inch tires, all-wheel-drive, 50-inch water fording capability and central tire inflation system has proven to be the perfect solution for flood rescue response and can easily be  serve double-duty as a wildland/brush truck outside of flood/hurricane season."  
"We're thrilled to have Fire Line Equipment representing our high-mobility Monterra flood rescue trucks and truck chassis lines into the firefighting market," says David Ronsen, President of Acela Truck Company.  "Fire Line Equipment understands the needs of their customers and has a reputation as one of the highest quality fire truck dealers in the U.S.. By working together, an increasing number of fire departments will be able to significantly increase their response capabilities with our high-mobility trucks."  
About Acela Truck Company
Acela Truck Company delivers the most capable class 5-8 high-mobility 4x4 and 6x6 truck chassis in North America. ATC has developed an advanced reconditioning and recapitalization process that allows us to provide military-grade trucks to commercial markets at a fraction of the cost of less capable products.
About Fire Line Equipment
Fire Line Equipment is an industry leader provider of new and used fire trucks. Providing its customers with quality services, replacement fire truck parts and the knowledge required to support their needs                          
For more information about Acela Truck Company and Fire Line Equipment visit www.acelatruck.com and www.firelineequipment.com
Request more product info from Acela Truck Company
Thank You!