---
The Fire Chief Fire Nozzles product category is a collection of information, product listings and resources for researching Fire Nozzles. It covers a variety of nozzles including fog, brass, plain hose, ball shut-off, penetrator, monitor, twin tip and piercing nozzles.
Fire Nozzles Featured Products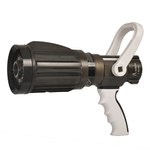 UltraJet Fire Hose Nozzle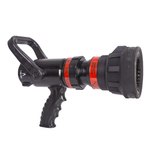 Mid-Range Turbojet Nozzle with and without Pistol Grip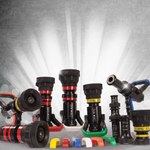 A refreshing new look for handline nozzles.
Fire Nozzles Featured Article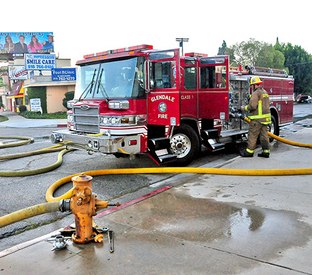 Tips for securing water and managing pump pressure
A back-to-basics drill to ensure crews know how to secure water from various sources