PRESS RELEASE
Fight EV fires with the TFT transformer nozzle system
---
Valparaiso, Ind., — Fire departments around the globe are looking for solutions to combat the increasing frequency of electric vehicle fires. TFT is introducing a tool to help in that fight.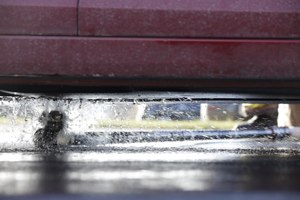 EV Emergency Response Guides all recommend using large amounts of water to cool and mitigate an EV fire. The new Transformer EV Nozzle System deploys in 60 seconds to deliver up to 150 GPM (570 LPM) to the underside of an EV where the battery, and risk of thermal runaway, is located.
TFT's new Transformer EV kit is a new version of the most customizable specialty nozzle on the market. It only includes the components necessary for EV fires and is simple and quick to deploy. The nozzle breaks down into 5 smaller parts stored in a canvas bag (included) so it takes up very little    room on the truck.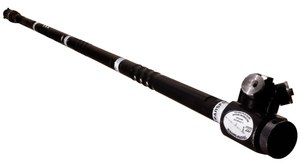 The fully assembled nozzle gives firefighters over 7' (2 m) of distance from the nozzle head, helping them stay safe on scene while delivering the water necessary. Just connect to a fire hose and it's ready to go without extra equipment or air tanks.
For more information, contact your local TFT dealer or go to Task Force Tips - Transformer Nozzle Systems (tft.com)                                                                                   
About Task Force Tips:
Task Force Tips (TFT) is a leading manufacturer of live saving equipment for fire and rescue departments around the globe. Based in Valparaiso, Indiana, our mission is focused on saving lives and protecting property. More info at tft.com.
Request more info from Task Force Tips
Thank You!