PRESS RELEASE
Coaxsher launches new women's vented wildland fire pants and updated PPE designs
---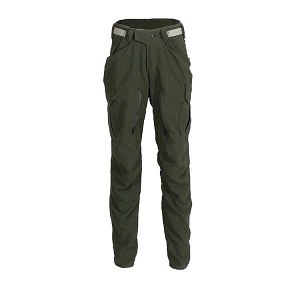 CHELAN FALL, Wash. – Coaxsher kicks off the new year with new women's vented wildland fire pants and updated PPE designs of its wildland fire shirts and wildland fire pants.
New women's vented wildland fire pants: Coaxsher™ listened to its customers and responded with new vented wildland fire pants for women, designed with Xvent Technology (patent pending). For years, women have had to wear fire pants that were designed specifically for men, making them a poor, uncomfortable fit. Recognizing the need for all fire fighters to have gear that fits properly and allows for maximum cooling during the toughest assignments, Coaxsher™ went through several versions, working closely with women firefighters to find the perfect balance that allows for maximum movement and comfort. The new women's pants have the same specs as Coaxsher's FC204 wildland fire pant.
Updated PPE designs: Coaxsher™ has updated the designs of all its wildland fire shirts based on customer feedback to achieve a more comfortable, streamlined fit. The company also added mic tabs to all shirt models for easy placement of and access to radio mics. Available in sizes S – XXL, Vector wildland shirt model orders ship within one to two business days.
In addition, Coaxsher™ has updated all of its wildland fire pants based on customer feedback. The updated design includes waistline elastic for a more comfortable and less cumbersome fit while wearing a fire pack.
All products are backed by Coaxsher's 100% satisfaction guarantee. To learn more about Coaxsher™ and its personal protective equipment or to place an order, visit the wildland fire PPE/Gear specialist online at Coaxsher.com or contact the sales team at 509-663-5148.
About Coaxsher
With experience as wildland firefighters and a shared passion for the outdoors, in 2001, brothers Kevin and Kyle Cox founded Coaxsher™ where they and their team design and create versatile, user-friendly PPE/Gear for wildland firefighters and emergency management specialist. Based in Chelan Falls, Washington, their gear is used around the world by wildland firefighters, search and rescue teams, military personnel, and emergency response personnel. The Coaxsher™ team prides itself on designing high quality products and tailoring the designs to meet their customers' needs.

Request more info from Coaxsher
Thank You!