PRESS RELEASE
Gore Protective Fabrics Expands Warranty Program in Further Support of Fire Industry
---
Elkton, Maryland — W. L. Gore & Associates, Inc., recently announced an enhancement of the warranty program for its line of moisture barriers and liner systems. This comprehensive program is aligned with the needs of fire departments as they continue to adopt the requirements of NFPA 1851: Standard on Selection, Care, and Maintenance of Protective Ensembles for Structural Fire Fighting and Proximity Fire Fighting, 2014 Edition.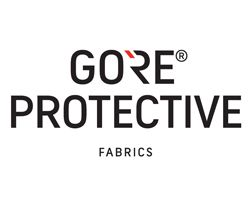 Gore's new warranty program covers materials and labor performed by participating verified Independent Service Providers (ISPs) and garment manufacturers. The warranty time and specific materials vary depending on the product:

• CROSSTECH® 3-layer moisture barrier (4A): 7-year warranty
• CROSSTECH® black moisture barrier (2F): 5-year warranty
• GORE® PARALLON™ liner system (B2): 5-year warranty for the body-side layer, which is tested as the moisture barrier per NFPA 1971 Standard requirements
• GORE® RT7100 moisture barrier (3D): 4-year warranty (previously material only)

In addition to lengthening the warranty on these products, Gore is also extending the warranties retroactively for all of its moisture barriers currently in the market.

Holly Blake, product manager in Gore's North American Fire and Public Safety business, explained how these warranties are an example of Gore's commitment to stand behind its product performance in the field. "Over the many years of our involvement with the fire industry, we have been collecting data about the maintenance and repair issues involved with turnout gear. We have used this data to develop durable, reliable products that meet the firefighter's needs. We are confident that our moisture barriers and our new liner system withstand the wear-and-tear of the rugged environments firefighters encounter when responding to emergencies. Offering these new warranties with our products allows us to pass along additional value to departments, and helps them comply with the NFPA 1851 standard more easily."

For more information about Gore's warranties and its line of moisture barriers and liner systems, visit www.GoreProtectiveFabrics.com.

About W. L. Gore & Associates, Inc.
Gore is a technology-driven company focused on discovery and product innovation. Well known for waterproof, breathable GORE-TEX® fabric, the company's portfolio includes everything from high-performance fabrics and implantable medical devices to industrial manufacturing components and aerospace electronics. Founded in 1958 and headquartered in Newark, Delaware, Gore employs more than 10,000 associates worldwide. Gore is one of a select few companies to appear on all of the U.S. "100 Best Companies to Work For" lists since the rankings debuted in 1984.The company also appears regularly on similar lists around the world. Learn more at www.gore.com.
Request more info from W.L. Gore & Associates, Inc.
Thank You!