PRESS RELEASE
Introducing New Winter Wear and Spring Layers from True North Gear
---
Spring is around the corner, but that doesn't mean we've left winter behind just yet. Luckily, True North Gear has got you covered on both (weather) fronts with our newly added jackets, pants, base layers and more! See below for product specs. Visit our Outlet Store at: truenorthgear.com/outlet or dragonwear.com/outlet 

Plus, every person who makes a purchase between now and April 15th will be entered to win our Briteline Hi-Vis Orange Jacket! Winner will be announced on April 17th.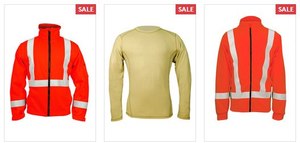 Request more info from True North Gear
Thank You!