NVFC announces Safety Stand Down 2023 will focus on lithium-ion battery fires
Taking place June 18-24, the weeklong event encourages firefighters to focus training on the theme "Lithium-ion batteries: Are you ready?"
---
By FireRescue1 Staff
GREENBELT, Md. — The National Volunteer Fire Council (NVFC) today announced the theme of the 2023 Firefighter Safety Stand Down: "Lithium-ion batteries: Are you ready?"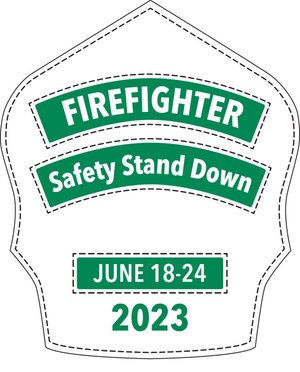 This year's weeklong event will be held June 18-24.
Departments are asked to suspend all non-emergency activities during the week to focus their attention on topics relating to lithium-ion battery response and safety.
Training topics will be broken down into five daily focus areas:
Recognition of hazards
Firefighting operations
Firefighter safety
Post-incident considerations
Public education
The NVFC's announcement explained this year's theme:
Lithium-ion batteries power a vast range of products and equipment, from laptops and smartphones to micro-mobility devices, electric vehicles, and energy storage systems. As the use and presence of lithium-ion batteries continues to grow, so does the potential risk for first responders who are called upon to mitigate associated fire incidents and hazards."
The Safety Stand Down is a joint initiative of the International Association of Fire Chiefs (IAFC) Safety, Health and Survival Section; the NVFC; the NFPA; and the Fire Department Safety Officers Association (FDSOA), focused on critical safety, health and survival issues for fire and emergency services personnel. Held each year during the third week of June, the campaign works to reduce the number of preventable injuries and deaths in the fire and emergency services.
Resources and training videos will be made available at www.safetystanddown.org in advance to help departments plan for and implement Safety Stand Down strategies.
In addition, NFPA will once again host the Fire Service Safety Stand Down Quiz to raise awareness and foster a greater understanding of this year's theme. Everyone who completes the online quiz will be automatically entered into a sweepstakes; 200 randomly selected participants will win a commemorative Safety Stand Down challenge coin.
Watch www.safetystanddown.org for more information and resources in the months leading up to the campaign.
Additionally, review FireRescue1's lithium-ion battery resource center, including news and original content related to li-ion battery fires: