Step by step: Incorporating the Safety Stand Down theme into training
Incorporating the annual theme into training takes planning, repetition and creativity
---
By Curt Floyd
The Safety Stand Down theme, "Lithium-Ion Batteries: Are You Ready?" and its supporting messages are timely and critically important to firefighter health and safety, but they're only as good as the number of first responders they reach and influence. In order for the campaign to have true and lasting impact, it's incumbent on each and every fire department and responder organization to ensure that Safety Stand Down messaging and information are taught and applied, not only during the campaign week but throughout the year.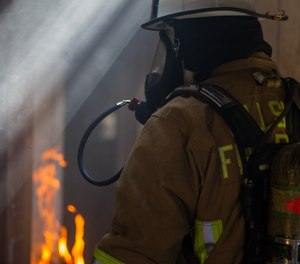 "Inherent risks"
NFPA 1500: Standard on Fire Department Occupational Safety, Health, and Wellness Program, which details the minimum requirements for fire service safety, health and wellness programs, states the following in section 4.4.1: "It shall be the responsibility of the fire department to research, develop, implement, and enforce an occupational safety, health, and wellness program that recognizes and reduces the inherent risks involved in the operations of a fire department."
Lithium-ion batteries no doubt fall within that scope of "inherent risks." And where they have become ubiquitous in powering so many of the devices and equipment in our daily lives, incorporating the Safety Stand Down theme truly is a necessity for increasing first responders' safety from the potential hazards they present. Fortunately, there are several ways to do this.
How to incorporate the theme
Following are five simple ways to incorporate the Safety Stand Down theme into training.
Step 1: Review resources – Start by carefully reviewing the wealth of materials and resources shared on the Safety Stand Down website so that you're well aware of all the information available and are able to easily access it when and where needed.
Step 2: Make a distribution plan – Make a plan for how to share and review that information with staff, identifying trainings and other activities you plan to hold during the week of Safety Stand Down.
Step 3: Create a training plan – Create a plan for the months ahead to ensure that trainings continue on a regular basis throughout the year. Keep in mind that it will take some time for your staff to truly grasp and absorb the broad range of information they'll need to know and learn. Start with the basics and slowly build on it over time, making sure training includes lots of repetition.
Step 4: Look for ongoing opportunities – In addition to these trainings, which will likely cover several messages and themes at once, take advantage of regular opportunities to highlight one lithium-ion battery message at a time, like at the beginning of a shift, during a roll call meeting, or at a weekly training night. You can also assign specific members to read up on one portion of the message and then report out to the other members of the company. This helps engage the members while creating buy-in at the individual level, along with spreading out the workload.
Step 5: Test your teams – Throughout these efforts, make sure to take full advantage of the Safety Stand Down resources in ways that best suit your needs. For example, the Safety Stand Down quiz is designed to test firefighters' baseline knowledge of lithium-ion battery safety and mitigation. Have your team take the quiz at the start of the campaign and then again at the end of the week – or another point – to see how much they've learned and retained.
Tip: Remember, too, that you alone don't need to be an expert on lithium-ion batteries or have all the answers. Reach out to local businesses, organizations, or peers that might be able to support your efforts in better educating your team.
A commitment to safety
Above and beyond all these efforts, perhaps the most important message to the members of your team is that the leadership within your department makes safety a top priority, and that as new challenges emerge, you're proactively committed to ensuring that everyone is equipped to handle them safely and knowledgeably.
About the author
Curt Floyd is the responder technical lead at NFPA, where he serves as a technical advisor on responder initiatives. Before his work at NFPA, Floyd spent 34 years in the fire service, teaching technical rescue and serving as a rescue specialist and instructor for the FEMA USAR system. He holds a bachelor's degree in Fire Protection Engineering, graduated from the National Fire Academy's EFO Program, and has presented on responder topics around the globe.