Online donation platform launched to benefit first responders
FundtheFirst.com verifies the first responder or family in need, preventing scammers from taking advantage of the public
---
By Rachel Engel 
NEW YORK CITY — A new donation campaign platform benefitting first responders, military service members and healthcare workers launched this week, designed to provide a verified way for residents to make contributions to those answering the call in their community.  
FundtheFirst.com is a platform that anyone can use to launch a contribution campaign for a first responders and insulates the community from criminals or scammers by verifying the identity of the intended recipient or family in need, according to a press release about the launch.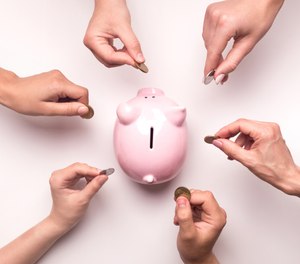 In a national poll conducted by Fund the First, 25% of consumers thought they were being "duped" by an online campaign, and 81% said they were unsure how to tell if a fundraising campaign was legitimate.  
"For first responders, there is nothing more important than trust," Kevin Darcy, chief communications officer of Fund the First, said. "We have built a service that both first responders and financial contributors can count on. We know first-hand that our nation's first responders face challenges. We look forward to helping overcome them." 
The platform manually verifies the family of first responders who have died through id.me, and allows for the campaign to be paid out, even if the campaign goal is not reached.  
The donation platform was created by New York Police Department Detective and CEO Robert Garland after his colleague, Detective Jason Stocker, was facing rising medical bills due to his daughter's battle with a rare neurodegenerative disease. Garland's online contribution campaign generated $14,000 for the Stocker family.  
Callie died from her disease in early 2020, and her parents are launching the Callie Stocker Scholarship fund through FundtheFirst.com.  
For more information, contact info@fundthefirst.com.