From boomers to Zeds: Maximizing the strengths of each generation
Recognizing the differences among the many generations in the fire service can help identify skills and talents to improve team dynamics
---
In my 31 years in the fire service, I know first-hand the importance of understanding generational diversity. From the baby boomers to Gen Z, each generation brings unique skills and talents. But unfortunately, the importance of recognizing the generational differences between each generation is often overlooked, forgotten or even neglected.
Why it matters
Understanding generational diversity is a crucial ingredient to success in the fire service. Each generation has skills, talents and frustrations that can make or break a team. Understanding these generational differences can help identify abilities and aptitudes that shift officers can use to improve the team dynamic while also recognizing and addressing the frustrations of each generation in the workplace.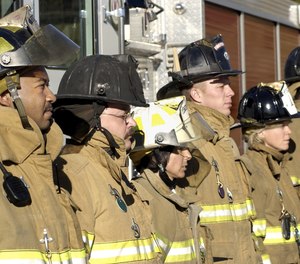 Step 1: The first step in recognizing generational diversity is identifying the different generations of your team. Here's a quick rundown:
Baby boomers (born 1946-1964) value hard work, loyalty and respect.
Gen Xers (born 1965-1980) are independent and value innovation and flexibility.
Millennials (born 1981-2000) are tech-savvy and value collaboration and mentorship.
Zeds (Gen Z, born after 2001) are, according to Dr. Lori Moore-Merrell, "early-adopters, brand influencers and social media drivers." [Read more about Zeds in "How to deal with an 8-second attention span."]
Of course, it is possible to embody the characteristics of a different generation – or many generations.
Step 2: Next, we must understand the skills and talents that each generation can bring to the table.
Baby boomers are the most experienced, so their skills and expertise should be valued and utilized. We are inundated with information; what we need is knowledge.
Gen Xers offer an independent spirit and a willingness to take risks and innovate.
Millennials are not limited to technology or community engagement alone; they have proven capable of effectively managing emergencies, leading their teams and making informed strategic decisions.
Zeds bring tech-savviness and a collaborative spirit to the table, which is critical to growth in the future.
Step 3: Finally, it's essential to recognize and address the misconceptions of each generation in the workplace:
Baby boomers are often thought of as resisting change, but they know the pitfalls to avoid and can provide stories from their journey.
Gen Xers are often overlooked and considered to be skeptical and guarded. However, they bring realism, authenticity and resourcefulness.
Millennials may struggle to dispel the misconception that they are a generation characterized solely by entitlement and a lack of commitment. However, they have confidence, energy, creativity and an awareness of their influence.
And Zeds are considered by some to be overly sensitive, but they are entrepreneurial, independent, cause-oriented, and can offer a fresh perspective. It is important to remember that these frustrations stem from different values and expectations and that understanding those differences can help create a more successful team dynamic.
Working toward a better understanding
As the fire service workforce continues to evolve, understanding the unique frustrations of generational firefighters is vital to their success and overall job satisfaction. Effectively motivating, mentoring and addressing the concerns of each generation can lead to a more harmonious and productive workforce. By embracing technological prowess, nurturing a desire for growth, promoting work-life balance and fostering inclusivity, fire departments can cater to the specific needs of each generation and create a more progressive and resilient fire service for years to come. Recognizing the differences among the many generations can help identify skills and talents that can be used to improve the team dynamic. With a better understanding of the different generations, firefighters can create a team that values the unique contributions of all members.
Author's note: As the co-chair for the IAFC's Diversity Executive Leadership Program (iDELP), I invite you to the Fire-Rescue International 2023 Diversity Breakfast on Aug. 18 in Kansas City, Missouri. Generational differences are just one type of diversity that we'll address during FRI educational sessions and leadership events. Learn more about iDELP and register for FRI 2013.
---

Read next:
Social media and the Gen Z junior firefighter
Getting inside the teenage brain to engage new recruits
---