Fire service icon Ronny Coleman dies
Chief Coleman is remembered for his vast service and passion to advance fire service education, safety and leadership
---
By Bill Carey 
FireRescue1 
SACRAMENTO, Calif. — Chief Ronny J. Coleman, retired California State Fire Marshal and deputy director of the California Department of Forestry and Fire Protection, died today, his family announced in a statement. 
Chief Coleman was a 50-year veteran of the fire service. Following his time as fire chief in San Clemente and Fullerton, he was appointed by Gov. Pete Wilson to serve as the California State Fire Marshal from 1992 to 2000.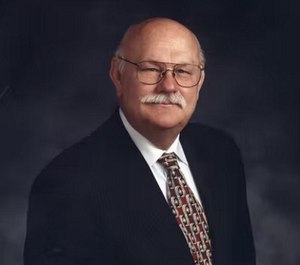 A prolific writer, dynamic speaker and passionate leader, Coleman has been at the forefront of many advances in firefighter leadership, safety, fire prevention, code enforcement, training, and technical innovation. In 1999, he was selected as one of the "20 Most Influential Fire Service Leaders of the 20th Century" by Fire Chief Magazine.
[RELATED: The most influential fire service leaders of all time]
Chief Coleman was also a past president of the International Association of Fire Chiefs, as well as a member and leader of numerous fire service committees and associations. 
The Center for Public Safety Excellence named the  Excellence in Leadership award after Chief Coleman, and he was elected as a Fellow of the Institution of Fire Engineers by the British Chapter. He also served as a panel member on the re-constituted "America Burning" panel and was a member of the U.S. Fire Administration's Stakeholder Committee. 
A local tribute will be hosted in Elk Grove next week. Funeral services will follow in San Clemente, with a date to be announced.  In lieu of flowers, donations can be sent to the National Heritage Fire Museum or the California Fire Museum & Safety Learning Center.  
Chief Coleman is survived by his wife, Marie; his son, Chris; his daughter, Lisa; and their families. 
The Colemans are requesting privacy at this time. Please contact their family liaison, Chris Fowler, at chris.fowler@fire.ca.gov with any urgent inquiries. 
Condolence cards may be sent to:  
Mrs. Marie Coleman
c/o Chris Fowler 
P.O. Box 661114
Sacramento, CA 95866