IAFC appoints Ret. Chief J. Robert Brown as CEO, executive director
In a statement, the acting president of the IAFC said Brown was selected for his ability to lead the organization during a time of "transformation challenges"
---
By Rachel Engel 
CHANTILLY, Va. — The International Association of Fire Chiefs announced today the appointment of (ret.) Chief J. Robert "Rob" Brown as the new CEO and executive director of the organization.  
In a press release, acting president and Chairman of the Board Ken Stuebing said Brown was uniquely qualified to lead the IAFC during a time of "significant leadership, fiscal and organizational transformation challenges."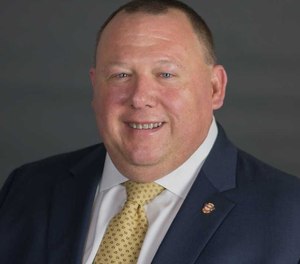 "It is because of Rob's history as a change agent, his in-depth and diverse understanding of fire/EMS leadership along with his success in exceeding all goals set during this period by the IAFC board of directors, that the board unanimously agreed that Rob is the right choice to continue working with us to bring the IAFC to the next level," Stuebing said. 
Brown, a 38-year fire service veteran, joined the IAFC as a full member in 1987, and served in numerous roles as part of IAFC leadership throughout the country, including as president of the IAFC Missouri Valley Division; treasurer, director-at-large and international director of the IAFC EMS Section; president of the Colorado State Fire Chiefs; and chair of the Northern Virginia Fire Chiefs.