IAFC CEO and Executive Director Mark Light announces retirement
The deputy director will assume the vacated position on an interim basis until a permanent replacement is found
---
By FireRescue1 Staff
CHANTILLY, Va. — Mark Light, IAFC CEO and executive director, announced his retirement this week.
In a press release, IAFC officials shared that Light had retired, and would be succeeded by the deputy director on an interim basis until a new executive director is selected.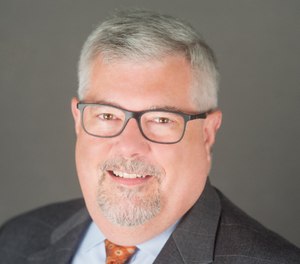 "It is with mixed emotions that I announce my retirement," Light said in the press release. "It has been my sincere honor to lead the IAFC as CEO and executive director for the past 12 years. IAFC has accomplished many things in my tenure and I am proud of these accomplishments."
Light said he will miss working with the men and women of the organization who care passionately about the fire industry.
"I cherish the relationships I've developed with so many individuals over the years. Know that I am sad to step away from working with and for a vibrant and remarkable organization," he added. "The fire service is the most noble industry on planet Earth. It  has been my sincere privilege to serve this profession for over 42 years."
Former IAFC President Dan Eggleston said that during Light's tenure, the organization had grown by leaps and bounds.
"Under Mark's leadership, IAFC has expanded learning opportunities and executive officer training for leaders and emerging leaders, promoted diversity and inclusion in the fire and the emergency service with iDELP and Women Chiefs Council, increased its operating budget from $10.5 million to $22.5 million, relocated its headquarters to a location that is better suited for IAFC business needs, implemented a social media and the conneXions education programs, and experienced growth in IAFC staff from 32 to 68 employees," Eggleston said. "On behalf of the Board and the membership, we thank Mark for his contributions and wish him well."
More information regarding the executive director position will be available on the IAFC website, www.iafc.org, in the coming weeks.