How incident commanders can use video to enhance safety on the fireground
Dash-, helmet- and drone-mounted cameras provide ICs an invaluable view of incident scene operations
---
By Vince Bettinazzi
Video is an invaluable fireground resource for incident commanders (ICs). Videos can provide immediate assistance for an IC working to develop an incident action plan (IAP) and make timely decisions – decisions that will ultimately affect the safety of their firefighters.
While newer video technology provides real-time information to the IC, the recordings can also be used after the incident to assist the department with after-action reviews (AARs) or post-incident debriefings. Officers can also use the video to educate and train personnel in preparation for similar incidents they will encounter during their careers.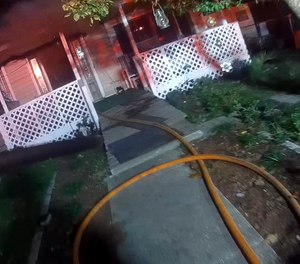 Whether in real-time or after the fact, videos enhance fireground safety, allowing firefighters and officers to learn from events and evaluate their actions captured on video. Here we'll review four types of video tools that ICs can use on the fireground.
1. Dash-mounted video systems
Dash-mounted camera/video systems are commonly used in apparatus and command vehicles around the country. The camera and recording system are usually synchronized to start recording when the vehicle's emergency lights are turned on. This removes the reliance on the user to start the camera system, and allows for the video recording of the response to arrival.
Many of these systems include a microphone in order to record the audio from inside the vehicle. This function can be turned off. These systems rely on the positioning of the vehicle to successfully record the incident scene.
Generally, these files, which are typically in mp4 format, are saved in a designated folder on the file server. These files can be accessed and easily placed into a recording device through a simple cut and paste. Others can be saved and recorded by specialized video management systems if the department elects to use them. The mp4 files can upload into the system automatically once the server connects to the station's WiFi. 
2. Helmet-mounted video systems
Helmet-mounted camera/video systems are gaining popularity in the fire service. At a relatively low cost, the fire department or individual user can obtain a camera. These camera systems provide an invaluable first-person perspective of the incident scene.
These systems are capable of recording both videos and taking high-definition photos. A small microphone on the camera does allow for decent sound recordings. The video is downloaded onto a mini-usb, which can be downloaded for review. These cameras do not provide real-time video back to the IC, but rather are a great resource for post-incident debriefings and AARs.
Helmet cameras can also record during training evolutions, such as live burns. These videos can be downloaded and sent to the participating members or companies for critique and learning after the fact. 
3. Body-worn cameras
Body-worn cameras are finding a place in the fire service. Our fire investigators regularly use these devices when conducting fire investigations. The cameras record as the investigator systematically works through the fire scene to determine the cause and origin of the fire. The body camera can also serve as a voice recorder, as it records for the investigator who orates significant findings. This video can be reviewed as many times as necessary, and can serve as supplemental evidence for the investigator if needed. This tool can also be used to help train new fire investigators by showing real incident scenes and investigations to the new student.
4. Drone-captured video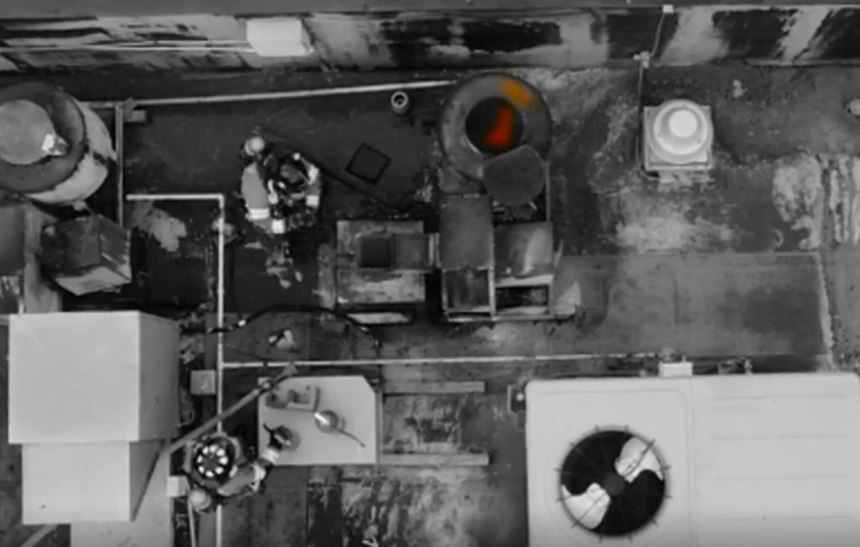 Drones are the hottest tool in the fire service, as many departments have started utilizing this technology for a variety of functions.
At my department in Myrtle Beach, South Carolina, personnel routinely launch drones not only for typical structure fires but also ocean rescue calls, brush fires, developing IAPs through aerial reconnaissance, and post-disaster assessments (flooding and hurricanes).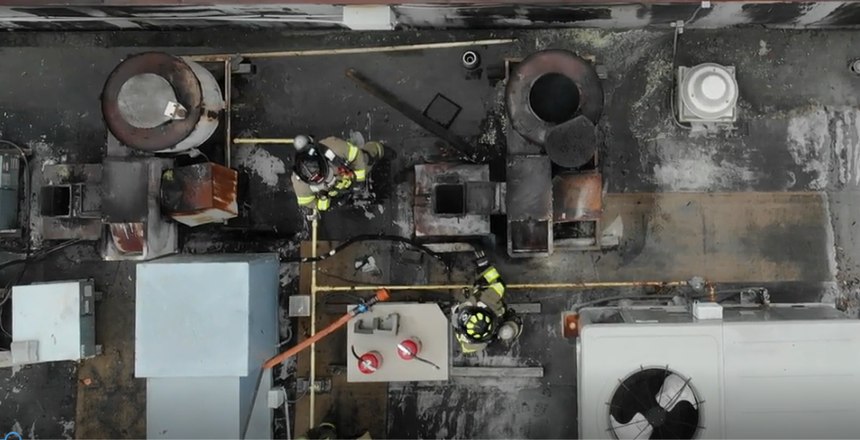 Drones can provide real-time video feedback to the IC and other personnel on the scene. This is an incredible resource for ICs, as the resulting footage can be instrumental in assisting with decision-making and strategy development during operations. For example, some drones have infrared technology that can help the IC locate and determine the fire's spread throughout the structure.
Following an incident, drone footage can be reviewed during an AAR for lessons learned.
Note: The drone operator typically requires a license in order to fly in accordance with FAA regulations. Make sure you contact the correct regulating-agency for further information.
About the Author
Vincent Bettinazzi is a captain with the Myrtle Beach (South Carolina) Fire Department, where he has served since 2007, currently assigned to Engine Co. 3. He is a certified USLA Lifeguard on the MBFD's Ocean Rescue Team. He completed the NFA's Managing Officer Program in April 2016, with his capstone project focused on ocean rescue response and resources.