W.Va. city files lawsuit to stop hearing on change that lowered FFs' pay
An attorney for members of the Morgantown firefighters' union said the lawsuit is the latest escalation in the city's "war" on the fire department
---
William Dean
The Dominion Post, Morgantown, W.Va.
MORGANTOWN, W.Va. — The City of Morgantown has filed a lawsuit asking a judge to stop its fire civil service commission from holding a disciplinary hearing about the change in shift differential pay next week.
In the filing, attorneys from Kay Casto & Chaney PLLC, which represents Morgantown, argue the commission does not have the jurisdiction to hold a disciplinary hearing when Morgantown corrects an erroneous pay practice, but that it intends to do so regardless.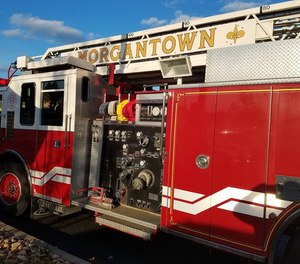 "Treating this matter as a disciplinary action would allow the commission to force Morgantown to spend public money for unauthorized purposes and deprive the city council and city manager of control over their personnel rules, " the filing states.
In its filing, the city argues, as it did at the April 14 fire civil service commission meeting which was held to determine if the commission could hold a disciplinary on the issue, that the change in pay was a general reduction and the commission's authority doesn't "extend to a city manager identifying a longstanding pay practice that is not authorized by personnel rules and subsequently correcting it."
Teresa Toriseva, attorney for Morgantown's firefighters, who are members of International Association of Firefighters Local 313, called the filing the latest escalation in Morgantown's "war " against its fire department.
"This new filing is nothing but a last-minute attempt to stop the Civil Service Commission from even conducting a hearing, " Toriseva said in a press release. "It is a litigation tactic to avoid accountability. The city officials act as though they answer to no one. They have even asserted exactly this position during the previous commission meeting—that they can do whatever they want without review by anyone."
In March, Morgantown's firefighters issued a vote of no-confidence in city manager Kim Haws because they said he removed their shift differential pay—a small hourly bonus to employees who work the afternoon and night shifts—as retaliation for rejection of a settlement offer in a 2019 lawsuit over a holiday pay dispute.
After the change, 47 Morgantown firefighters are now being paid about $2,000 less a year, according to Toriseva.
The city said it is just correctly enforcing the rules after an employee compensation study found the error, and there is no retaliation.
Firefighters start their 24-hour shifts at 8 a.m., which is not one of the starting times that grants shift differential pay. Firefighters are Morgantown's only employees who work 24-hour shifts, and the shift differential pay rules are written with 8-hour shifts in mind.
As of Thursday afternoon, the request has not been assigned to a judge and no hearing has been set.
___
(c)2021 The Dominion Post (Morgantown, W.Va.)
McClatchy-Tribune News Service