'Systems and structure eat culture for dinner': The backbone of success
Developing systems and processes that support excellence ultimately drives effective leadership and fire department success
---
You've probably heard the quote "culture eats strategy for breakfast," meaning that no matter how strong your strategy, it won't be successful if your organizational culture is weak. I propose a similar sentiment – "systems and structure eat culture for dinner." But why are systems and structure so important that culture is what's being devoured?
People want to be inspired. Take sports, for example. Nearly every broadcast features "feel good" stories about teams that overcome adversity to win. We identify with their struggles and find motivation in their successes. But what we often don't see during those highlights is the many hours of sweat and hard work. While the structure and processes that support excellence might not make headlines, they are the backbone of success.
Apply this to the fire service: We have our mission, vision and value statements hanging on a wall, but our processes and systems are often unintentionally working directly against them, undermining leadership and member success. The best way to avoid such conflicts is to start by identifying key areas where you can implement systems that are understood and upheld by everyone in your organization.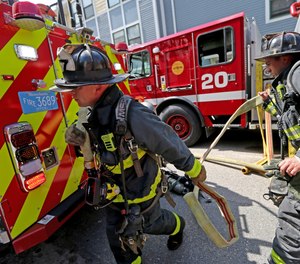 Systems that work
The following are key areas that likely need systems and structure support:
Recruitment: Think value alignment and synergy. Build a pipeline through positive community interactions. The Smyrna Fire Department developed the Future Firefighter Program for interested individuals to learn more about the work we do. Those who successfully complete the program (held over five Saturdays) are placed on our preferred hiring list. 
Onboarding: Establish a career trajectory from the beginning. Show new hires how you plan to invest in their success and that you believe they will make a difference.
Professional development: As new challenges emerge, priorities change quickly. Take a surgical approach to address specific needs in your organization and community. Offer new opportunities to learn at every level of your organization. 
Common language and communication: Accountability can be interpreted in different ways. Define your expectations simply and clearly. For example, at Smyrna Fire Department, our people build their "credibility bank account" when they make quality decisions and quality interactions.
Feedback: Encourage and protect an environment where this is considered a gift rather than an offense. Deliver feedback in a way that builds trust and empowers people to make decisions and take appropriate risks. 
Recognition: How does each individual want to be recognized? A personal note? An award at a banquet? Create a system that helps you reward your people in ways that are unique and meaningful to them. This is a great opportunity to practice scheduling your priorities. Set aside a specific time to recognize your team. Processes that hold a regular place on your calendar have a higher chance of completion. 
Performance appraisals: If these aren't done carefully, they have the potential to derail careers. Formal performance appraisals should be both consistent and accurate and build morale. 
Promotion: Make it a goal to put the right people, in the right seats, doing the right work in your organization. 
As you think about your approach to each system, envision new hires moving through the processes you created. Can they identify how they specifically contribute to the mission of the organization? Do they know how you define success and the steps they can take to achieve it? Is the feedback they receive helpful in building trust that might one day result in more responsibility? Are the right people in the right positions? If you can answer yes to these questions, that's a strong indication your systems and processes are supporting a culture of excellence.
55 minutes
We know our people are looking to us for inspiration, but we also know that leadership is more than a soundbite or a motivational speech. Albert Einstein once said, "If I had only one hour to save the world, I would spend 55 minutes understanding the problem and 5 five minutes saving the world." If we want our organizations to perform at the highest level, our 55 minutes are best spent diagnosing the problem and developing reliable processes that help our teams achieve outstanding results.