Fla. senator files bill to toughen penalties for firefighter-murderers
Sen. Ed Hooper's proposed legislation would make the murder of a firefighter punishable by life in prison without the possibility of parole
---
By Janelle Foskett
TALLAHASSEE, Fla. — A state senator from Florida is proposing legislation that would stiffen the punishment for individuals convicted of murdering an on-duty firefighter.
Sen. Ed Hooper, a Republican representing the 16th District and retired firefighter, filed SB 370, which states that a convicted murderer of a firefighter would face the same consequences as someone convicted of killing a police or correctional officer — life in prison without the possibility of parole.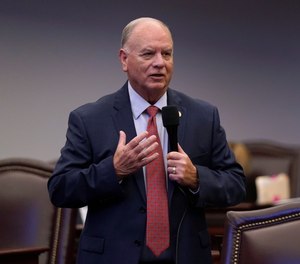 As reported by Florida Politics, Hooper said the same legal classification should apply to firefighters as police officers and other first responders: "I just don't think that they ought to be treated differently if they're all responding to the same emergencies at the same time," he said. "… They're right in the line of fire."
If signed into law, the bill would take effect on Oct. 1, 2022.
Similarly, Hooper is also sponsoring legislation (SB 264) that would align the Firefighter Bill of Rights more closely to the Police Bill of Rights when it comes to internal investigations.