'I decided to pursue changing our state's legislation' to fight for junior firefighters
Our work to change a N.C. general statute focuses on keeping junior members interested and building our volunteer base
---
By Allison Taylor
On July 8, 2022, North Carolina Governor Roy Cooper signed House Bill 661 into law to assist in volunteer firefighter recruitment and retention, specifically by allowing 15-year-olds to obtain credit for fire certification courses offered through community colleges.
This change did not occur in a vacuum, of course. It was the product of firefighters and politicians working together to expand our pool of resources.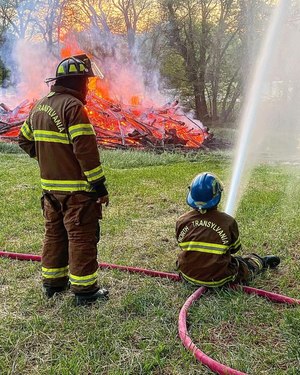 In the end, we proved that change is possible when you are passionate and put in the effort.
Keeping the momentum and building our base
In January 2021, North Transylvania Fire Rescue in Pisgah Forest, N.C., began offering the full firefighter training series at our station. Chief Jason Davis and I both had 15-year-old sons who were already attending these courses. However, we then learned that our sons were ineligible to receive credit due to the North Carolina General Statute 115D, which stipulated that firefighters must be 16 years old to attend and receive credit for the NC Firefighter I and II series that is offered through our state's community college system.
It took a bit of research and a lot of phone calls to determine the exact reasoning why these junior firefighters would not be allowed to obtain credit. Our sons are hardworking junior firefighters, and both had sat in on these classes multiple times already over the years, sometimes tagging along with their parents.
From our research and understanding, the Fire and Rescue Commission lobbied for changes to accommodate this very situation and affected changes to the N.C. General Statute language under the Department of Labor's GS 95-25.5(n). However, that didn't resolve the problem with those under 16 years old taking these courses through the community college system. So, I then determined that GS 115D-20(4) was the current showstopper that needed to be updated. 
Not being very good at taking no for an answer, I decided to pursue changing our state's legislation. We were concerned that 15-year-olds being excluded from credit would diminish their drive and interest in the volunteer fire service. And, quite frankly, we needed to continue to build our volunteer base.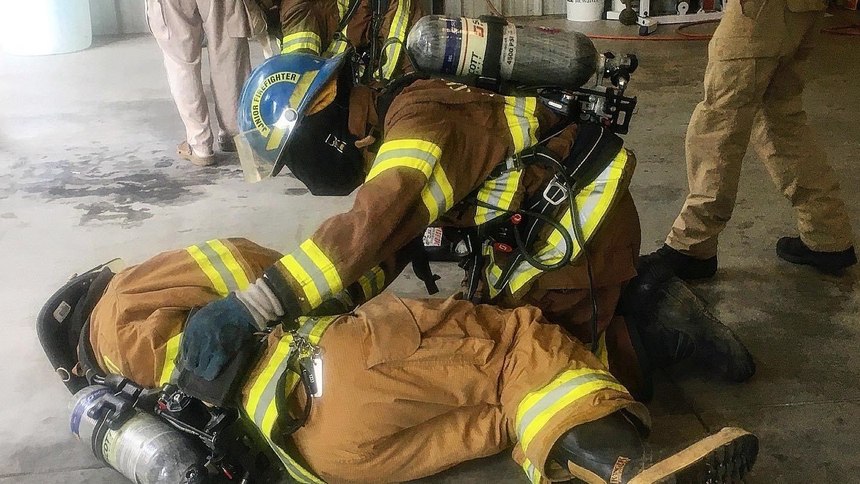 Volunteer recruitment and retention efforts are an ongoing, uphill struggle for fire departments across the country, especially in rural areas like ours. If we lose young firefighters such as these two from a certification series, it's very likely that we'll lose them to other jobs or other recreational activities. 
According to the National Volunteer Fire Council, junior firefighter programs provide departments with a powerful recruitment mechanism. These junior programs have helped young people identify career paths and learn the importance of community public service. North Transylvania Fire Rescue is a huge advocate for the volunteer fire service, and recruitment and retention efforts are near to our heart.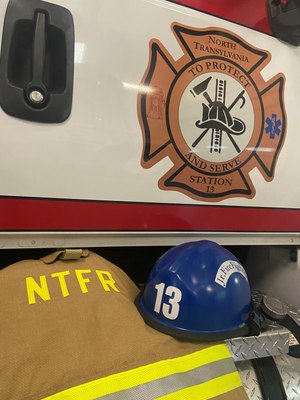 Opening a door
Through persistence and patience, and with significant help from Rep. Tim Moffit's office and Sen. Chuck Edwards' office, we were successful in implementing the change to the age threshold. We truly could not have done this without the support of both Rep. Moffit and Sen. Edwards, and we are so grateful for their assistance.
Although it is too late for this to affect our sons, who are now 16 and 17 years old, we hope that this will open the door for other young people across the state for years to come.
In addition to being very proud of having this General Statute changed, I hope that it is a great lesson for our kids (and adults!) that hard work pays off. It doesn't do any good to complain about something we're not happy about, especially when there are steps that can be taken to work toward changes. It took over a year and a half, and countless hours of emails and phone calls, but with that, we were able to make a difference for others.
About the Author
Captain Allison Taylor is a volunteer with North Transylvania Fire Rescue in Pisgah Forest, N.C. In addition to being an officer, Taylor is also the vice chair and treasurer of the department's board of directors. Her certifications include Firefighter II, Wildland Firefighter, Land Search Team Field Member, FLSE, Chief 101, and Officer 1 and 2, and she is working to complete her Technical Rescuer certification.