La. offers $250 in hazard pay on first-come, first-served basis
Lawmakers have allocated $50 million in hazard pay for first responders, essential workers; applications can be filed starting Wednesday
---
By Laura French
BATON ROUGE, La. — Applications for Louisiana's hazard pay program will open Wednesday, July 15, and will be accepted on a first-come, first-served basis.
Louisiana Department of Revenue officials have said that the $50 million allocated to distribute the one-time, $250 payments will not cover every eligible worker in the state and that applicants should file quickly to receive the stipends, according to the Associated Press.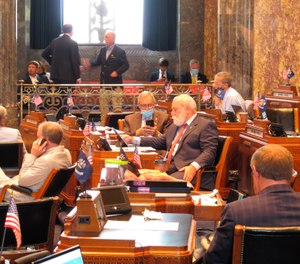 EMS, law enforcement, fire and rescue personnel who earn $50,000 or less and were employed in those positions on or after March 11, 2020 may be eligible for the stipends, according to the website where the Department of Revenue will begin accepting applications on Wednesday. Eligible workers must have also worked at least 200 hours outside of their home from March 22 through May 14, according to the Associated Press.
The list of eligible employees also includes nurses and other medical personnel and hospital staff, long-term care providers, home-delivery meal providers, childcare service providers, grocery store and convenience store workers, bus drivers, public works personnel, mortuary services providers and veterinary staff, among others considered part of "essentially critical infrastructure." 
Applications will remain open until Oct. 31, 2020.