S.D. volunteer firefighter learns of suspension while in Ukraine
Greg Zimmerman says fellow firefighters said he should not have worn Wentworth gear in Ukraine, but the chief says that's not the problem
---
By Leila Merrill
SIOUX FALLS, S.D. — Greg Zimmerman, a firefighter with Wentworth Fire & Rescue in South Dakota, was suspended last week while he was in Ukraine, KELO reported.
Zimmerman says he would like to have an official answer as to why he has been suspended, explaining that he has not heard from his chief.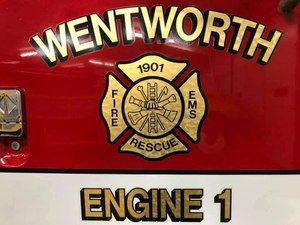 After removing bodies from rubble in Ukraine, Zimmerman returned to his full-time paying job as an electrical engineer, but he wants to know where he stands as a volunteer firefighter.
"I got a call from a couple of firefighters from my department who said I had been suspended," Zimmerman said.
Some of his fellow firefighters said he violated department policy by wearing Wentworth firefighting gear while in Ukraine. Zimmerman said he did not know that was a rule.
Wentworth Fire Chief Terry Reck told the TV station that "this was a department issue before Greg was in the Ukraine. This suspension issue was because of a violation of department policy before he departed to the Ukraine. It has nothing to do with his private involvement in the Ukraine."