How fire departments can gain community support at the ballot box
Many departments need community support for financial or organizational requests – and this requires a different type of preplanning and action
---
By Liz Loomis
In January 2018, the city of West Richland, Washington, had grown by almost 25% in eight years. The unincorporated areas of the fire district – Benton County Fire District 4 – had experienced a 30% increase in the same amount of time. The fire district had experienced a tremendous amount of growth, and new properties and people were straining personnel, facilities and equipment.
The issue facing Benton County Fire District 4 was that capital facility projects, like a new fire station and apparatus, were too expensive to fund through its operating levies for fire and EMS. The district knew it would have to ask voters to approve a bond for these critical capital projects.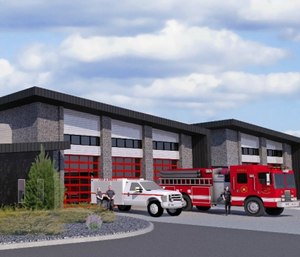 Going to ballot requires just as much planning and organization as providing adequate staff, apparatus and stations to respond to calls. However, many fire chiefs and fire agencies are unsure of what actions they should take to prepare for an election. There are several steps that fire departments and districts can take to help ensure a successful outcome at the ballot box.
Assessing community need and setting the stage
A critical first step is to develop a strategic plan that addresses operations and facility needs. This shows taxpayers that an agency has done the work to address the current and future emergency service needs of the community. A strategic plan doesn't have to be a long, formal document that costs tens of thousands of dollars to create. It can be a report created by agency personnel, focusing on department or district needs.
Once you have a draft plan, bring together a cross-section of your community from elected officials to agency supporters to review the recommendations, and take their input with regard to projects and cost. Adjusting the plan based on their feedback can help develop support early on for the project.
The second step is to determine the appropriate taxing option, amount and election timing. Will your department or fire district ask for a levy or bond? What is the ideal amount for property owners in your service area based on average incomes, home values and current economic conditions? Determine what you need, and vet that amount with personnel and citizens to solicit feedback.
With regard to election timing, tax increases are more likely to pass with a larger number of voters casting ballots. As a result, a primary or general election is best. However, you may consider running your proposal during a special election if you can push your supporters to the polls through a private campaign with your volunteers and/or career firefighters. Keep in mind that it can take more than one election to pass a tax increase. If this happens, develop a backup plan if your first request is unsuccessful.
The third step is to identify an agency's assets and liabilities.
Assets might include:
Regular communication with taxpayers through printed and mailed information
An earned media strategy that communicates with local reporters and editors
An updated website and social media presence
Public outreach through service clubs, schools and other community events
Positive working relationships between a board or city council, management and labor
Liabilities represent challenges facing your agency that could impact public perception and the outcome at the ballot box. These issues can include poor labor/management relations, disagreements on your board, a hostile local paper or unresolved public relations issues, such as fraud or sexual harassment. Liabilities can be turned around over time with careful messaging and communication. However, too many liabilities could mean waiting to run a tax increase until they are resolved.
Survey research could be a fourth step for some agencies if the stakes are high. This can help pinpoint an amount that would be acceptable to taxpayers as well as indicate if a proposal is likely to pass. Note: Some states have public finance laws that will determine if an agency can pay for a survey or it would have to be privately funded by a political committee.
Messaging to the public and the communications plan
Assuming the above steps are completed and show positive results, an agency will want to develop key messages to educate the public. Key messages are brief points that become the backbone of the tax increase proposal. They help an agency control the discussion in the public sphere and serve to educate all personnel in the process.
Voters are bombarded with information during elections. Key messages should be factual yet compelling to cut through that noise. In drafting key messages, it helps to organize the content based on the following questions:
Who is your agency and what services does it provide?
Why is it deserving of this tax increase? How is it already financially responsible?
What challenges is it facing to provide service?
What is the proposed solution and how will it benefit the community?
How much will it cost the average property owner or resident?
Be sure to vet these messages with personnel and some community members prior to sharing them with the general public and news media. Keep them brief – five sentences or less per question. It is possible to provide more information, if needed, in projects described below in the communications plan.
The final step is to develop a communications plan that identifies strategies and tactics to deliver these messages. Ideally, educating the public about a taxing measure should start 8-12 months before ballots are mailed, then up to and including the election.
There are five components to an effective communications plan. It is important to include projects in all of the following areas of a plan to reach as broad an audience as possible:
Professional communication projects, including those that an agency pays to print, produce or mail. Examples include newsletters or paid advertising.
Earned media is coverage that an agency is able to secure from news sources. News releases, letters to the editor, editorials and community blogs are good examples of this component.
Social media is significant in today's digital age. Agency accounts with platforms such as Facebook, Twitter, Instagram and NextDoor will reach key influencers. Brief videos (3-5 minutes) on YouTube also can communicate key messages.
Owned media includes assets an agency owns, such as a website and signage. There should be a dedicated page on an agency's website with content about the ballot measure proposal. Signage messages can be brief and support public events associated with the ballot measure as well a simple reminder as to when ballots are due.
Public outreach involves meetings about the ballot measure proposal both at fire stations and in front of community service organizations. An agency will want to develop a brief (15-20 minutes) PowerPoint presentation that covers its key messages and include relevant graphics.
As a final note, it is critical to thank community members for participating in the election and then continue to communicate regardless of whether a ballot measure passes or fails.
Pass or fail, continue the communication
If the proposal passes, those communications will include information about how revenue is spent to support service level improvements or capital projects. Spend time introducing new emergency personnel through newsletters and social media to help taxpayers feel a personal connection. Explain apparatus you have purchased and its role in saving lives and property. If funding was approved for a new station, hold a community groundbreaking ceremony before construction begins, and a ribbon-cutting event when the doors open for business.  
If the ballot measure fails, the public will need assurances that an agency will continue to provide the best service possible within a limited or reduced budget. These communications should include the budget cuts and impacts to service, such as personnel layoffs, increased response times, station brownouts and deferred maintenance. Doing so can set up an agency for a future revenue request if done correctly.
Make the case to the community
Emergency services delivery is about careful planning and preparation. Ballot measures for tax increases should be given the same time and thought. The economy has improved, but voters are more polarized than ever and aggressively negative toward government. Fire districts and departments need to take the time to prove that emergency services, personnel and facilities are needed for the pure purpose of saving lives and property.
About the author
Liz Loomis is a strategic communications consultant for local governments. She works with fire and EMS agencies to pass ballot measures involving tax increases, organizational changes and mergers. Learn more at www.llpa.biz.