Iconic PIO reflects on evolution of fire service media communication
Part 1 – Recently retired PIO Mark Brady details his career and the industry changes that impacted the PIO position
---
Read the second half of this two-part interview between FireRescue1 Executive Editor Chief Marc Bashoor and Mark Brady, former public information officer for Prince George's County (Maryland) Fire/EMS Department.
Imagine we're back in the mid-1970s. It's 2 a.m., and crews are battling a residential structure fire in your community and you want to provide a status update to the local newspaper.
As the likely self-appointed public information officer (PIO), you'd find a pay phone and wake your reporter friend, who would take least 24 to 48 hours to get the story to the copy-printer, which might have to manually rearrange several other stories to fit the fire story on the page.
The TV station doesn't open until 6 a.m., so no luck there. Maybe they'll pull your notice off of the fax machine, or they'll do a story in a day or two – after they read about it in the newspaper.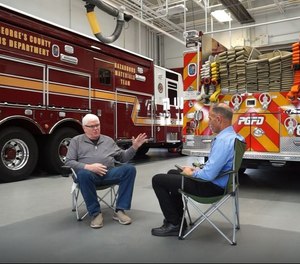 My how things have changed.
I sat down recently with iconic PIO Mark Brady upon the occasion of his retirement from the Prince George's County (Maryland) Fire/EMS Department (PGFD). We discussed his evolution from becoming a volunteer firefighter in the 70s to serving as a civilian fire department employee, his background that made him exceptionally qualified for the PIO position, and how much the role of the PIO has changed in the past few decades. In Part 2, Brady shares advice for PIOs and reflects on his fire service career.
Early volunteer days: "They got you"
Brady was born and raised in the part of College Park, Maryland, covered by the Berwyn Heights Volunteer Fire Department. Note: Three stations cover territory within the municipal boundaries of the City of College Park: Branchville Station 11, College Park Station 12 and Berwyn Heights Station 14. He had a brother-in-law who was a volunteer member at Branchville, so he went to the station with him a couple of times.
"Once you got the smell of that diesel fuel walking into the engine room, they got you," Brady said.
Brady joined the fire service in 1975 as a volunteer with the Branchville Volunteer Fire Department (BVFD), an engine and ambulance company in Prince George's County.
Brady laments this was a time when volunteers, "joined and stayed and never ventured out and never ever thought about joining somewhere else. That was it, you flew the colors of your volunteer station back then."
He added that, "Volunteers didn't leave stations just to leave them … there was usually a problem." This is in stark contrast to present day, when it's not unusual to see volunteer members in Prince George's County move from one volunteer company to another, reflecting a change in their home area, their college status or living quarter availability at stations.
Brady is a life member of the BVFD.
Publishing and dispatch work
Family in the fire station isn't Brady's only connection to his early fire service roots. He first went to work for his father's company, Robert J. Brady Publishing Company (now known as Bradybooks), which published a lot of fire service and EMT books.
It was through that company that Brady met an array of both paid and volunteer members of the PGFD and other departments. It was a little later that Brady joined the paid ranks of the service.
"A lot of my friends at Branchville opted to become career fire, many of them in Montgomery County, but I opted not to do that," Brady explained. "I became a civilian member of Prince George's County, initially getting a job as a 911 reporting operator at a very small building [known locally as "the stone building"] in Upper Marlboro, the county seat."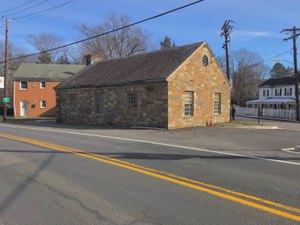 Brady worked with the PBX switchboard (aka the "fire board"), noting, "I would pull the string out of the incoming emergency call and plug it in to the fire department or other service they needed. There were no cell phones, no fax machines, no nothing [but that hardline phone]."
Brady went from 911 operator to police dispatcher, but admits, "the desire to move over to the fire department dispatch was very strong."
It was difficult to get a job at fire communications. "The department was switching over from career firefighters to civilian filling dispatch roles, so I was fortunate to get a position there in 1981."
Brady started in the County Services Building in Hyattsville and from there moved to Anchor Street in Landover, dubbed the Combined Communications Facility (CCF). Although still working for the fire department at the time, this was the first time fire and police dispatch along with 911 was combined under one roof.
It was at the County Services Building where Brady and I first met.
Having joined fire communications as a volunteer dispatcher in 1982, I was hired in a "700-hour position" before ultimately becoming full-time at the new CCF in 1984. Mark and I have worked together in one capacity or another ever since.
CCF was where the media would call at night for updates: "Three, 4 o'clock in the morning as a dispatcher, you kinda enjoyed the phone call; you gave them some brief information, couldn't give it all to them," Brady explained.
There was a department newsletter at the time, and Pete Piringer was getting into the public information role for the department. Piringer is a life member of the neighboring College Park Volunteer Fire Department, and he and Brady have been long-time friends.
"In 1992, I applied for an assistant PIO position Pete had advertised," Brady said. "There was a competitive process and, fortunately I was selected."
Brady and Piringer were already neighboring-company volunteer firefighters, so their strong connection to the department made for a dynamic-duo-PIO-force to be reckoned with.
Piringer left Prince George's County for the PIO position in neighboring Montgomery County (Maryland) Fire Rescue in 1998, followed by a succession of PIO roles in various local and state government positions as well as spokesperson for the District of Columbia Fire & EMS Department. Piringer and Brady began teaching together on the national circuit in 2013, primarily for FEMA. Piringer returned to Montgomery County in 2014.
The two neighboring PIOs and longtime friends have left an indelible mark on the business that many PIOs try to emulate today.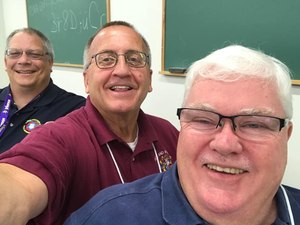 Public information "back then"
If people were close enough, they could get information by listening to the radio, but most of the time, as Brady described, "an event occurred, we would make some initial calls, respond to the call, would field phone calls, and the whole time we would be calling the media."
Keep in mind, this was an era before widespread internet or any social media. Brady reminded that they had a "Motorola brick phone," the military-era cellphone, that had spotty service and "no smart-features."
Because of their networking capability, the first telephone call would be to Associated Press, then they'd go to the scene. "In the meantime, we'd be calling all the other television stations, radio, newspapers to let them know what's going on," Brady said.
Brady explained how the event unfolded: "Inevitably, we'd have media show up at the scene. If we knew when, we'd let the chief know they were coming and what time, and we'd brief the media on the incident. They might have already gotten some information from the chief on scene if they got there first. A lot of times it was the PIO giving the chief an update of what was going on."
Fax machines used to be one of the PIO's biggest tools. But even before fax machines were mainstream, "Pete told me stories of writing press release or media advisories, telling the media we had an event at 'this particular' date and time. Staff would make copies of it and hand-deliver them down to media outlets in Washington, DC. We eventually graduated to single-page fax machine – we'd sit at a fax machine for 4 or 5 hours, literally dialing each outlet and sending 20 or 25 notices out over the fax. Soon thereafter, we got into one-button multi-page-multi-number faxing; we thought we thought this was the greatest thing ever, nothing can ever get greater than this. We were thrilled we could accomplish in a matter of minutes what used to takes us hours."
As Brady explained about the arrival of flip phones, PIOs had to commit the media members' numbers to memory – and they would all know the PIOs' numbers – again, this was seen as a huge advantage. "Technology was advancing by leaps and bounds, and it seemed to all be directed at PIO because it made our job a lot easier."
Game-changer: The internet and social media arrive on scene
Around 1997, the internet and social media began to arrive in our psyche, but it wouldn't be until several years later that Facebook would emerge as the hot new tool for the public communication, of course later followed by Twitter and Instagram.
"What took us four or five hours to accomplish before could now be done in an instant," Brady explained. "It really is funny to think back, before this, we used to have media outlets that would say 'Mark, just because Channel 4 comes before Channel 5, that doesn't mean you always have to call NBC before FOX. Can you call us first?"
While they of course learned to rotate the first notification in the highly competitive "get-the-story-first Washington, DC, market," social media made it a moot point.
"As PIO, you get to learn more about how the media operates – their deadlines, how do they get their stories, you get to know the reporters, who you want doing your story and who you don't want," Brady said of the early media days. "Social media has been the biggest game-changer in that everybody got the whole story at the same time."
And as social media has evolved, Brady describes Twitter as, "probably the most used tool in the PIO's toolbox."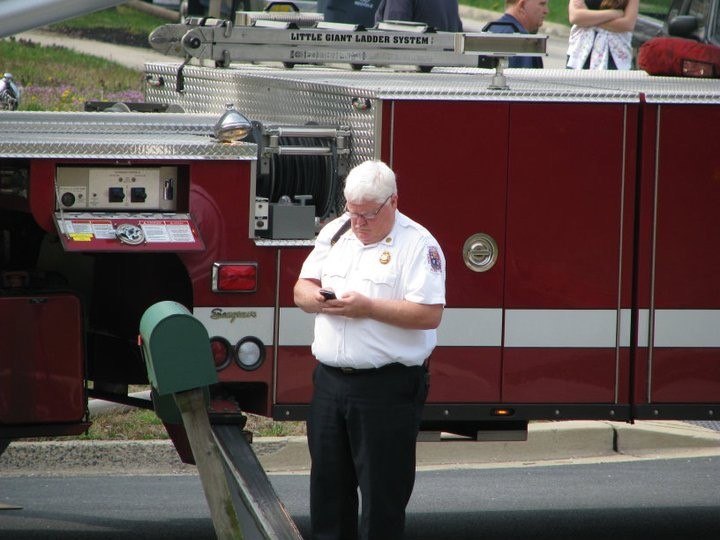 Brady underscored that it's just another tool in the toolbox: "We stress to new PIOs that it's not an end-all. You still need to be able to communicate with the media, pick up the phone and be able to talk to an assignment editor or reporter. That's one of the things we see lacking from PIOs coming into the business today; they lack the skills of old-style communications, and we try to teach them that you still need to learn the business before you become a social media PIO."
Brady added that, much like being a chief, "at least 50% of the PIO's role is picking up the phone and establishing relationships."