Doing more with less: Tips for agencies facing staffing shortages
Fire service leaders must shift their recruitment and retention strategies
---
By Jason Klink
Several reasons account for the declining number of fire service personnel joining our ranks, ultimately leading to our current staffing crisis:
The global environment over the last two years has decimated the ranks of many public safety agencies.
Long hours, stagnant salaries, and exposure to the most difficult scenes the brain can conceive have made a career in public safety less desirable.
The baby boomers have hit retirement age and are walking out the door with many years of experience.
Many Gen Xers have taken advantage of early retirement or positions that better suit their family lives.
Millennials have weighed the option of a 30- or 40-year career in public safety versus a career in the private sector that offers more money and better work-life balance – and public safety is losing.
Generation Z is expected not to give much consideration to a career in public safety due to the draw of working in the high-tech industry.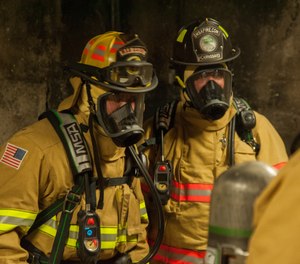 Workforce management has clearly taken on a whole new form and will continue to evolve over the next 5 to 10 years. This leaves a conundrum for public safety leaders as to how to keep their departments staffed while continuing daily operations. It comes down to recruitment and retention.
Retention: If you are a leader of a department and not putting most of your staffing efforts toward member retention, you are moving the department toward a perpetual staffing crisis. The answer to managing short-staff shifts should not be more overtime. Multiple hours of overtime or forced overtime are a quick way to burnout the members who are still dedicated to the department. Allowing personnel with 10 to 15 years of experience to leave the department without a strong effort to retain their service is an injustice to the entire agency. Retention of staff needs to be a top priority of the senior leadership of the department.
Recruitment: The recruitment of new candidates for your agency should contain new initiatives that catch the interest of those who may be seeking employment in the high-paying tech field. This means, however, that recruitment may come with a heavier price tag than in decades past. Offering a new candidate a $55,000/year salary with only a promise of health benefits and possibly a retirement benefit sometime in their 60s isn't that attractive to a candidate in their mid-20s. Not to mention a $55,000 per year salary is borderline poverty level in some areas of the country.
Department leaders are facing a delicate balancing act, attempting to fund a recruitment effort while increasing salaries on government budgets that are often restricted. The old saying "pay me now or pay me later" is very applicable. You can either find the ability to pay higher salaries now to attract new candidates or pay the price of being short-staffed later, furthering the problem of reduced services to your community.
For volunteer departments specifically, despite many agencies' ranks being decimated over the past 10 years, many departments have failed to recognize the need to adopt recruitment and retention efforts so that they can continue serving their communities. Many volunteer departments are relying too heavily on aid from neighboring departments to provide a continuation of service. If volunteer department leaders continue to rely on operational models of the 1950s, their departments will continue to struggle to survive. This approach leads to increased property damage, increased risk of injury or death to personnel, and overall liability to the department. A risk analysis should be completed that weighs the current staffing situation against any new staffing initiatives; that requires increased funding; but does not negatively impact the continuation of services. Any proposed solutions could be a heavy lift for many volunteer departments across the country.
So, how do public safety agencies do more with less? Here are three approaches to consider hand in hand with increased recruitment and retention efforts:
Public safety agencies should consider consolidation or regionalization of services to combat short staffing situations. Consolidation and regionalization efforts have created success stories for many public safety agencies across the county, achieving budget savings not yet calculated within current staffing models.
Outsourcing of services is not an operational model readily adopted by many public safety agencies. In many cases, outsourcing of public safety operations would be a difficult achievement but could make a positive logistical impact by lowering the liability of staffing shortages while guaranteeing the same or better service to the community. Outsourcing certain operational activities could ultimately create budget savings that can be redirected to improve staffing numbers for essential services.
Lastly, you may need to involve a third-party expert who can examine your workforce management strategies. Some of new ideas could be difficult to accept on face value but will help reduce liability to the department in the long term.
Take the time to research and evaluate all viable options that would best suit your department. As a department leader, you have the responsibility to your staff and, most importantly, your community to have optimal staffing procedures in place that meet the current standards of the industry.
About the Author
Jason Klink is a former first responder with more than 25 years of industry service. He began with the fire service before also working in a 911 communications center. He ultimately reached the positions of fire chief and dispatch supervisor.