'We've got to show them their worth': Texas FFs plead with city council for higher pay
Odessa Fire Rescue lost 35 employees last year, most of whom headed to other departments for higher pay; another 22 have left so far this year
---
Kim Smith
Odessa American, Texas
ODESSA, Texas — After listening to members of Odessa Fire Rescue for two hours Tuesday, the Odessa City Council informally agreed that it wants to go ahead and hire an independent company to analyze every city department's compensation packets, but will ask the company to expedite its analysis of OFR and the Odessa Police Department.
The entire analysis is expected to wrap up by the end of the year, but the council is hoping to have the expedited study done within two months.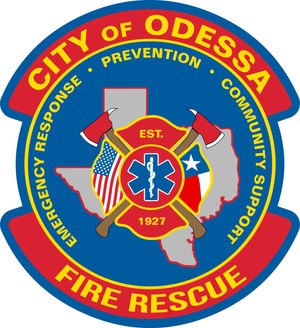 Last year, OFR lost 35 employees, most of whom headed to other departments for higher pay. Another 22 have left so far this year.
More than a half dozen OFR stood before the council, expressing their dismay that city staff was asking the council to spend $111,000 for a study that won't be completed until the end of the year. According to those who spoke, most of those leaving the department are leaving as soon as they obtain certifications that make them attractive to other departments and it's usually within five years of their hire date.
Speaking in front of a room packed with off-duty OFR personnel, OFR Engineer Austin Shaffer pointed out the city had a similar study performed three years ago and questioned the need for a new study.
Firefighter Paramedic Josh Herron pointed out that study shouldn't be relied upon because firefighters are no longer just leaving for Midland and Lubbock, which were included in the study, but they're leaving for the MetroPlex and even Pecos, which recently formed its own fire district.
In addition, Herron noted that many of the cities included in the 2019 study do not go on medical calls, whereas 75-80 percent of Odessa's calls are EMS calls.
The firefighters provided the council with a document comparing the various departments that OFR firefighters have joined recently and OFR. They compared the number of calls, the number of stations, population, salary comparisons and the number of steps before pay tops out.
Odessa is the busiest fire department in the state per capita with 21,000 medical and fire calls a year and a starting firefighter earns just under $54,000 a year. However, a starting firefighter in Mansfield earns $68,000 a year and they only respond to 5,000 calls a year.
Zach Webster, another OFR engineer, said 55% of OFR's staff have less than five years experience and many of them aren't paramedics, they're EMTs.
By the time they reach the five-year mark and have become paramedics and received some other certifications, your average firefighter/paramedic can go anywhere and when they leave, they leave because of higher pay, Webster said.
Capt. Tyler Houchin, a 17-year OFR veteran, said something needs to be done now to address the retention issue.
"Our first responders are leaving in droves because they're learning their worth in other places. We've got to show them their worth here," Houchin said.
The firefighters noted that while they can earn additional money with each certification they obtain and that incentive pay is attractive, it takes time to take those classes, time they'd rather spend with their families. In addition, they have to pay for those classes out of their own pocket.
The problem, they said is the base pay.
In addition, they noted that the city has a very generous pension and health insurance benefits, but young firefighters aren't thinking about those things a few years into their career when they're struggling to put food on the table.
The firefighters also mentioned that it only takes 12 years for firefighters in other cities to "max out" on salaries and yet it takes 20 years in Odessa.
The firefighters also pointed out to the council that eventually the city's Insurance Services Office score will begin to suffer, which will drive insurance rates up and deter large businesses from locating in Odessa.
Again and again, the firefighters said they love Odessa and they want to raise their children in Odessa. Many of those firefighters who have left have said in their exit interviews they wish they could take the department with them because they loved their jobs, but felt they had no choice, Herron said.
"We didn't sign up to be at the station 48 hours watching cartoons. We want to be making the calls, making a difference," Herron said.
He left OFR in October 2019 to go to another department and came back because he loves Odessa. During his nine months away he went to one fire call.
"In Odessa in one 26-hour period, I fought five residential house fires. That's what we signed up to do. That's what sets us apart from all of these other cities and that's why we're saying we can not be compared," to the normal six communities OFR is normally compared to. Nor can OFR be compared to the MetroPlex, he said.
"I promise you they don't do what we do and the guys want that, but they also want to provide for their families and have a home life and watch their kids grow up," Herron said.
The council is expected to formally hire Evergreen Solutions at its meeting next Tuesday. In addition to asking the company to expedite the process for public safety officers, they'll also be asked to meet with OFR union members.
Mayor Javier Joven thanked the firefighters for their attendance.
"Work with us. We're definitely going to work with you. We heard you. We agree with you and let's continue this open dialogue if it's possible. I just want everyone to walk away not believing that we weren't heard, that there were deaf ears and that we were just not going to listen and that we were just going to skip ahead with whatever plan we have," Joven said. "Let's just take it one step at a time."
___
(c)2022 the Odessa American (Odessa, Texas)
McClatchy-Tribune News Service