University of Wisconsin launches public safety workplace culture survey
Researchers seek to assess the prevalence of inappropriate behaviors across public safety sectors
---
By FireRescue1 staff
WHITEWATER, Wis. — Researchers at the University of Wisconsin-Whitewater are inviting public safety professionals to participate in a survey focused on workplace culture.
The survey, "Workplace Culture: Standards of Interactions in Public Safety Professions," seeks to assess the prevalence and frequency of harassment and discrimination across public safety sectors in order to identify the factors that contribute to their occurrence.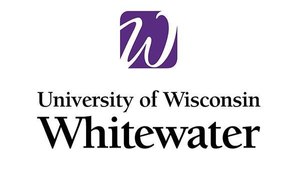 "Public safety professionals put their lives on the line every day and are expected to be compassionate and respectful to those they serve; however, behind the closed doors of fire stations, harassment and discrimination is commonplace," noted Firefighter-Paramedic Shelby Perket, who is leading the study. "Probationary periods may include hazing rituals that are utilized to test the mental toughness of new members. It is not unusual for hazing behavior to continue in the form of harassment and discrimination in the workplace."
The workplace culture survey will take approximately 10-15 minutes to complete. It includes scenario-based questions about behaviors public safety professionals may have experienced in the workplace. All recorded responses will remain anonymous and confidential and cannot be traced to an individual's identity or place of employment.
For the purpose of this study, researchers will employ the definitions of harassment and discrimination articulated by the U.S. Equal Employment Opportunity Commission.
The study has been approved by the Institutional Review Board at the University of Wisconsin-Whitewater. Participants will be asked to sign a Consent Agreement for Online Research Study Involving Human Subjects, and all information will be strictly confidential.