N.J. LODDs spur calls for more FD staffing
Following a cargo ship fire that claimed the lives of two firefighters, the Newark fire union is pushing for an increased focus on hiring
---
By Rachel Engel
FireRescue1
NEWARK, N.J. — After two firefighters died battling a cargo ship fire, the Newark fire union is pushing for an increased focus on staffing levels.
The union is holding a press conference on Tuesday to discuss recruitment concerns. The City of Newark currently has 80 firefighter vacancies, ABC 7 reported.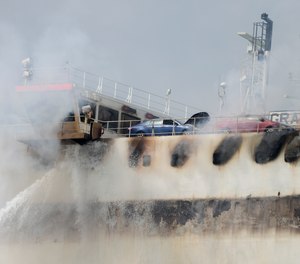 On Monday, Gov. Phil Murphy voiced his appreciation for the work of fire crews battling the fatal ship fire.
"The fact this fire was aboard a ship made for a very complicated situation. Yet, our first responders adapted and rose to the occasion. Once again, they have proven we have the world's best firefighters and first responders and we all marvel at their skill and professionalism and courage," Murphy said.
Funeral arrangements have been announced for the fallen firefighters.