Disney oversight board approves union contract, boosts firefighter pay
The 3-year agreement will address staffing shortages by increasing starting pay from $55,000 to $66,000
---
By Skyler Swisher
Orlando Sentinel
ORLANDO, Fla. — Gov. Ron DeSantis' tourism oversight district approved a union contract with firefighters on Wednesday, ending about five years of negotiations and answering the governor's calls to boost the pay of Disney World's emergency workers.
The three-year agreement will help address staffing shortages by increasing starting pay for firefighters and paramedics, said Aaron Colburn, first vice president of the Reedy Creek Professional Firefighters Association.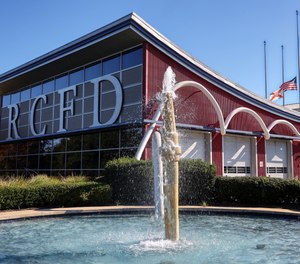 "Bringing up the base pay for all our positions is going to help with recruitment," he said. "There's a statewide recruitment and retention problem right now."
Starting pay for a firefighter/paramedic will increase from $55,000 to $66,000, according to the contract.
The agreement includes a 5% pay bump for about 185 members of the frontline bargaining unit, Colburn said.
Board members also started their budget process, setting a proposed tax rate that is lower than the current one and zeroing in on $8 million in overtime pay for law enforcement on Disney properties.
As Gov. Ron DeSantis battled Disney, he threw his political muscle behind the firefighters, saying in May 2022 that they "should be making more money."
The union had a contentious relationship with the previous Reedy Creek Improvement District, which was effectively controlled by Disney.
The firefighters union endorsed DeSantis' reelection bid and voiced support for the new governor-appointed Central Florida Tourism Oversight District board that replaced Reedy Creek in late February.
Union officials said understaffing was putting Disney World visitors at risk during medical emergencies like heart attacks. Disney officials responded that the union's claims about safety were "simply not true."
The agreement will take effect by the first week of August, Colburn said. Negotiations will then ramp up for a separate supervisory contract for captains and battalion chiefs that expires at the end of the year, he said.
Glen Gilzean, the district's administrator, praised the contract, saying it offers "the best possible compensation" while "still being fiscally responsible."
The tourism oversight board also gave initial approval to a tax rate of $12.95 per $1,000 of taxable property value.
That's lower than the current rate of $13.90 per $1,000 of taxable value but still considered a tax increase because of rising property values. The district's proposed operating tax rate is 8.2% over the "rolled-back rate," which would generate the same amount of revenue as the current rate excluding new construction.
Martin Garcia, the board's chairman, said the district was able to avoid higher taxes by cutting "wasteful" spending approved by the previous Disney-controlled board.
He cited the example of $8 million in overtime expenses the district paid to provide "law enforcement services exclusively on Disney properties."
Disney did not immediately respond to a request for comment.
The budget process will include two public hearings with a final vote set for Sept. 27.
©2023 Orlando Sentinel.
Visit orlandosentinel.com.
Distributed by Tribune Content Agency, LLC.
PREVIOUSLY: Stalled contract threatens relationship between Disney and firefighters, paramedics
McClatchy-Tribune News Service